Turner and WME|IMG's new gaming league ELeague, which began showing "Counter-Strike: Global Offensive" competitions via online video streaming service Twitch, will now debut the winning teams this Friday at 10 p.m. on national cable TV channel TBS. This is the latest attempt to bring eSports to TV, including one by DirecTV, which failed to gain traction. The trick to make it succeed is to translate eSports "online sensibility" to television, bringing some of its 214 million 18-to-25 year old viewers along for the ride.
The New York Times quotes SuperData Research chief executive Joost van Dreunen as noting that, "eSports doesn't need TV… TV needs eSports." That's because global revenues for this market are predicted to reach about $893 million this year, up 19 percent from the previous year, says SuperData. Van Dreunen notes that "the largely young, male audience watching eSports competitions online… are increasingly difficult for traditional television programmers to reach."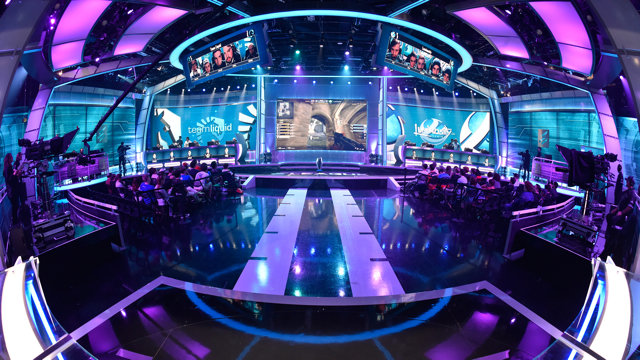 "I think it's a very clever way for Turner to stay relevant," said van Dreunen, referring to ELeague.
According to Variety, ELeague's multi-year deal with Twitch will allow fans to watch six games per day every Tuesday and Wednesday; a pair of best-of-three matches on Thursday during the six-week regular season; and, simultaneous with the TBS Friday night weekly showcase, the best-of-three weekly finale on Twitch.
"Twitch has become the live streaming destination for millions of gamers on a global scale," said ELeague general manager Christina Alejandre. "[It] provides us with a premier destination for fans to congregate and engage with our live event coverage."
Still, ELeague's path won't be easy, admits Turner Sports chief content officer Craig Barry, who says that, if after the first 10 weeks the community doesn't accept ELeague, the "trajectory for us… is exponentially steeper."
To distinguish itself, ELeague plans to offer content with "sports-style narratives" around players and teams and high production values. In this first eSports battle, suit-clad announcers on a traditional set represented the TV world, although most of the programming came from an individual player's point of view, with Twitch videos "accompanied by an anarchic stream of text comments from viewers." With viewership fluctuating between 50,000 and 100,000, the stream ultimately totaled over one million total viewers.