In the presence of decreasing ad rates and a growing SVOD media landscape, product placement has become an increasingly important revenue source. Ryff is looking to enhance this $11.44 billion market, according to data collected by Statista, by enabling virtual product placement. Their technology allows users to detect favorable locations in existing video and dynamically introduce photorealistic virtual products. On-demand product placement of branded goods has long been a dream of the advertising and marketing industry. As Ryff CEO and founder Roy Taylor said, "[It is] the only advertising format that can't be skipped by the viewer."
This dream is becoming a necessity in some ways, as ad rates in traditional broadcasts have fallen and the media landscape has shifted toward subscriber and SVOD services, where users are resistant to interruptions.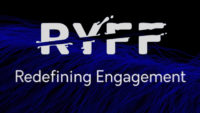 Traditional product placement does have its challenges. The process of product placement on sets can be arduous as any misstep could necessitate a reshoot. And once shot, the ad cannot be changed, preventing reuse in any "long tail" media situation. While several startups are working to improve certain aspects of the process, such as Branded Entertainment Network (which focuses on synergy and context) and Mirriad (which adds branded billboards to scenes), Ryff hopes to take things a step further.  
Ryff's technology combines computer vision with machine learning to detect locations (such as a flat plane like a table) where a product could be placed. It marries this approach with rendering technologies to determine the lighting conditions necessary to achieve a photorealistic effect.
This type of on-demand placement means that advertising can be targeted toward a specific geographic location, a time frame, or even personalized on a per user basis. And since the ads are no longer static (the virtual object can be replaced at any time), the assets could then be controlled via any contract mechanism for future re-use.