Discovery+ has become the first ad-supported plan among Roku Channel premium subscription offerings. Announcing the deal, Roku and Warner Bros. Discovery said Discovery+ brings 70,000 episodes of network shows and more than 200 originals to become the largest vertical library on The Roku Channel. Discovery+ on Roku TV will cost $7 per month for the ad-free version and $5 per month with ads. Both options are available now, with a 7-day free trial. The deal marks Roku's first premium subscription for a video-on-demand tier supported by ads.
"Typically, The Roku Channel generates revenue by running its ads across the free movies and TV shows it streams as well as by taking a revenue share from the premium subscriptions it sells to its customers. But these days, more subscription video services include both ad-free and ad-supported tiers to choose from," writes TechCrunch, noting that the deal "opens the door for Roku to connect subscribers to more services like Discovery+ through The Roku Channel hub in the future."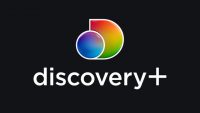 The Roku Channel already offers premium subscriptions for over 50 services and lets users enjoy a unified browser experience under a single monthly bill. With Discovery+ comes access to content from brands including Discovery Channel, HGTV, Food Network, Travel Channel, Animal Planet, Magnolia Network, TLC, ID and OWN, in addition to programming from A&E, Lifetime and History Channel.
Roku Channel SVOD chief Randy Ahn said in a statement that Discovery+ offers "an unmatched content library," that will up the streamer's game. Along those lines, the company recently announced that more Roku Originals will be coming to the platform."
"Discovery+ is a younger streaming service, only one years old, and will soon merge with HBO Max," writes TechCrunch. "Last month, parent company Warner Bros. Discovery reported that Discovery Inc. had 24 million total streaming subscribers as of the end of Q1." But as Forbes reports, the quarterly report did not break out separate numbers for Discovery+.
Topics:
A+E
,
Ad-Supported
,
Advertising
,
Animal Planet
,
Discovery Channel
,
Discovery Plus
,
Food Network
,
HBO Max
,
HGTV
,
History Channel
,
ID
,
Lifetime
,
Magnolia Network
,
Movie
,
OWN
,
Randy Ahn
,
Roku
,
Roku Originals
,
Streaming
,
Subscription
,
SVOD
,
The Roku Channel
,
TLC
,
Travel Channel
,
Warner Bros. Discovery