As anticipated, the U.S. Department of Justice has filed an antitrust lawsuit against Alphabet's Google, accusing the company of "unlawfully maintaining monopolies" involving its search and related advertising services. The DOJ is also questioning the terms of Google's Android operating system, which the Department believes essentially forces phone makers to pre-load Google apps and set Google Search as a default feature. The concern is that the practice unfairly hinders competition and enables Google to generate significant revenue from its search-related advertising business.
According to the lawsuit, "Google pays billions of dollars each year to distributors — including popular-device manufacturers such as Apple, LG, Motorola, and Samsung; major U.S. wireless carriers such as AT&T, T-Mobile, and Verizon; and browser developers such as Mozilla, Opera, and UCWeb — to secure default status for its general search engine and, in many cases, to specifically prohibit Google's counterparties from dealing with Google's competitors."
The DOJ claims that the tech giant has "foreclosed competition for Internet search" with agreements that prevent rivals from challenging Google's dominance. The department notes that Google presently holds 88 percent of the U.S. search market and controls more than 70 percent of the search ads market.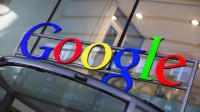 "The department hasn't suggested any punishments for Google just yet," reports Engadget. "It's possible that the department will try to fine Google, impose restrictions on its primarily ad-fueled business, or break up its services and products into separate businesses. The latter two would likely be designed to help other companies — especially those fighting for smaller lumps of marketshare — to court more customers and, by extension, dollars in the U.S. It could be years, however, before we hear about any proposals."
State attorneys general in Arkansas, Florida, Georgia, Indiana, Kentucky, Louisiana, Mississippi, Missouri, Montana, South Carolina and Texas have joined the federal government as plaintiffs in the complaint. The lawsuit, introduced under Section 2 of the Sherman Act, claims that Google has broken the law by maintaining monopolies in areas including "general search services, search advertising, and general search text advertising."
"The lawsuit is the culmination of a more than year-long investigation into the company's business practices," explains CNBC. "It's the most significant antitrust lawsuit since the Justice Department sued Microsoft in the 1990s alongside a coalition of state enforcers. Google was previously the subject of a U.S. antitrust investigation by the Federal Trade Commission over its search product, but the agency closed that probe in 2013 without charges."
The new suit claims that "Google has used its monopoly power to keep competitors out of the search distribution channels they need to scale up," CNBC adds. The complaint suggests that "Google has 'locked up' distribution through allegedly exclusionary contracts with Apple and distributors of its Android mobile operating system. As a result, the lawsuit claims, Google has suppressed innovation in the search market."
"This lawsuit strikes at the heart of Google's grip over the Internet for millions of American consumers, advertisers, small businesses and entrepreneurs beholden to an unlawful monopolist," said U.S. Attorney General William Barr in a press release.
In a blog post this morning, Google chief legal officer Kent Walker countered that the "lawsuit by the Department of Justice is deeply flawed. People use Google because they choose to, not because they're forced to, or because they can't find alternatives."
"The Department's complaint relies on dubious antitrust arguments to criticize our efforts to make Google Search easily available to people," he added. "Our agreements with Apple and other device makers and carriers are no different from the agreements that many other companies have traditionally used to distribute software. Other search engines, including Microsoft's Bing, compete with us for these agreements. And our agreements have passed repeated antitrust reviews."
Related:
Lawmakers on Both Sides Call for Antitrust Action Against Big Tech, The Wall Street Journal, 10/19/20
Topics:
Advertising
,
Alphabet
,
Android
,
Anticompetition
,
Antitrust
,
App
,
Apple
,
AT&T
,
Big Tech
,
Bing
,
Department of Justice
,
DOJ
,
FTC
,
Google
,
Government
,
Internet
,
Kent Walker
,
Lawsuit
,
LG
,
Microsoft
,
Mobile
,
Monopoly
,
Motorola
,
Mozilla
,
Opera
,
Samsung
,
Search
,
Sherman Act
,
Smartphone
,
T-Mobile
,
UCWeb
,
Verizon
,
William Barr
,
Wireless