Darcy Antonellis, president and chief technology officer of Warner Bros. Entertainment, will leave her post to become CEO of Vubiquity in January. Virginia-based Vubiquity, formerly Avail-TVN, is a global provider of multiplatform video services. Antonellis, winner of three technical Emmys, has been with Warner Bros. for 15 years, and has held her current position since 2008. She will replace Ramu Potarazu, who stepped down as CEO in March.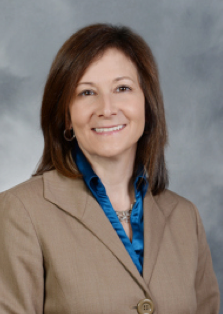 Antonellis "joined Warner Bros. in 1998 as senior VP of distribution technologies and operations after working at CBS and WTTG, the Fox affiliate in Washington, DC," reports Variety.
"At Warners, she led the creation of Digital End-to-End (DETE), the first studio digital supply chain, which let the company rapidly expand digital distribution partnerships for movies and TV," notes the article. "Among her other accomplishments, Antonellis also oversaw development of a fully digital syndication distribution system for delivering HD content to cable and broadcast partners."
Antonellis will remain in California, based at Vubiquity's Sherman Oaks facility. The company provides a variety of services that support TV Everywhere and subscription VOD for connected devices.
"We work with every major Hollywood studio and U.S. cable and broadcast network, international studios and networks," explains the Vubiquity site. "We offer cloud-based video streaming services and other services that include linear origination, uplink and transcoding, VOD file management and delivery — including fast-turn services for time-critical assets — and advanced advertising services in support of C3 and Dynamic Ad Insertion."
"In a fast-moving and constantly changing industry, Vubiquity has long distinguished itself as a leader in the areas of technology, strategy and marketing," said Antonellis. "And with a greater number of content and service providers looking for leadership as multiplatform viewing becomes the norm, we have an opportunity to bring increased value to our customer base as we extend our market position."
Topics:
Avail-TVN
,
Broadcast
,
C3
,
California
,
CBS
,
Cloud
,
CTO
,
DC
,
Delivery
,
DETE
,
Distribution
,
Emmy
,
Film
,
FOX
,
HD
,
Hollywood
,
Movie
,
Network
,
Potarazu
,
Provider
,
Reston
,
Sherman Oaks
,
Stream
,
Streaming
,
Studio
,
Subscription
,
Syndication
,
Television
,
TV
,
TV Everywhere
,
Video
,
Virginia
,
VOD
,
Vubiquity
,
Warner
,
Washington