Facing new competition in the mobile payment space, including the recently unveiled Apple Pay, eBay announced yesterday that it plans to spin off its PayPal business into a separate publicly traded company in late 2015. This is an about face by the online retailer, which had defended keeping the companies together after investor Carl Icahn aggressively pushed for a separation. EBay now says that a split will provide both companies with better competitive positions and allow them to focus on strategy.
PayPal's split from one of the biggest online commerce sites could also help eliminate any potential conflict in working more closely with brick-and-mortar shops.
"We are happy that eBay's board and management have acted responsibly concerning the separation — perhaps a little later than they should have but earlier than we expected," said Icahn.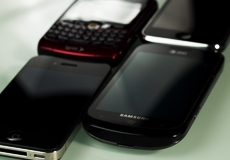 According to The Wall Street Journal, "EBay and PayPal both may prove attractive takeover candidates, said analysts. A stand-alone eBay would no longer have to hand over cash it generates to PayPal, Chief Executive John Donahoe said."
Donahoe is expected to step down as CEO when the split takes effect, although he may be asked to join one or both of the boards.
Apple is introducing its in-store payments service, Apple Pay, which is connected to its new iPhone 6 models. Meanwhile, Amazon, Google and a number of startups are said to be developing their own payment services. Alibaba's recent IPO highlighted its online payment service. Even Facebook and Twitter are testing ways to make purchases within social networks.
"Everyone is out to eat PayPal's lunch," said Jordan McKee, a senior analyst at 451 Research. "Now more than ever, PayPal needs to innovate, be nimble and move fast to fend off these competitive threats."
"Analysts expect that once separated, both companies could be involved in or the target of subsequent deals," notes WSJ. "PayPal, with 152.5 million users and a potential market capitalization estimated at $31.5 billion, could become an acquisition target for bigger players looking to expand in digital payments, or an acquirer itself."
Bloomberg points out that Google or Alibaba could be potential suitors: "With a takeover of PayPal, Google would stand to become the leader in online payments, which could be integrated into its Android system and counter Apple Inc.'s new Apple Pay, according to Gene Munster, an analyst at Piper Jaffray."
"Alibaba, the Chinese e-commerce giant that just pulled off a record U.S. trading debut and is on the hunt for deals, also could take an interest in PayPal, said Daniel Johnson, a money manager at River Road Asset Management."
Related Stories:
Apple Pay Signals New Era at Cash Register, The New York Times, 9/30/14
The Real Reason PayPal Isn't an Apple Pay Preferred Partner, Bank Innovation, 9/30/14
Stripe Leads the Race to the $1 Trillion Future of Mobile Payments, Wired, 9/30/14
Topics:
451 Research
,
Alibaba
,
Amazon
,
Android
,
Apple
,
Apple Pay
,
Carl Icahn
,
China
,
Daniel Johnson
,
eBay
,
Electronic Payment
,
Facebook
,
Gene Munster
,
Google
,
iOS
,
iPhone 6
,
IPO
,
John Donahoe
,
Jordan McKee
,
Mobile
,
Mobile Payment
,
PayPal
,
Piper Jaffray
,
River Road
,
Smartphone
,
Social Media
,
Stripe
,
Twitter