Microsoft's Windows Phone 8.1 update will include its new personal digital assistant "Cortana," named after the AI character in the "Halo" game series. Designed to rival Apple's Siri and Google Now, Cortana's circular animated icon will replace the built-in Bing search functionality on Windows Phone, and will animate while speaking or thinking, creating a personality similar to the Siri approach. Cortana will save data in a Notebook system that will enable it to track data and generate notifications much like Google Now.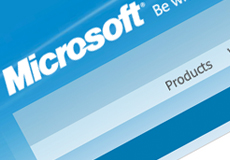 "Just like Siri, Cortana will also allow Windows Phone users to set how they want to be addressed by the voice-activated assistant," reports The Verge. "Cortana can call users by their name or nicknames like 'Master Chief' after the function is enabled in the settings."
Cortana will get its contextual power by tracking data from services like Bing and Foursquare, and learn about users to store personal data in the Notebook. Windows Phone users will have the ability to control exactly what info is shared with the digital assistant.
"While Microsoft is using the Cortana name during its testing of Windows Phone 8.1, it's not immediately clear whether the company will opt to use this particular moniker in the final version of the software," notes the post. "Microsoft is expected to unveil Cortana at its upcoming Build conference, and the company will also release a developer preview of Windows Phone 8.1 at the same time."
While Cortana will have a host of capabilities, "Microsoft will need to extend it to third-party apps and its Windows and Xbox devices to improve its functionality in the future," suggests The Verge in a related post. "The real test of Cortana will be how well it works with voice commands and its ability to understand natural phrases and questions. Microsoft's recent voice work with Xbox One is impressive, but it also requires that you follow a strict pattern of commands for it to work successfully."
Topics:
AI
,
Apple
,
Apps
,
Assistant
,
Bing
,
Build
,
Command
,
Conference
,
Console
,
Context
,
Contextual
,
Cortana
,
Data
,
Feature
,
Foursquare
,
Game
,
Gaming
,
Google
,
Halo
,
Icon
,
Information
,
Intelligence
,
Microsoft
,
Mobile
,
name
,
Notebook
,
Operating
,
Personal
,
Phone
,
Setting
,
Siri
,
Smartphone
,
System
,
Update
,
Voice
,
Windows
,
Xbox