Comcast and Walmart are discussing a partnership whereby the former would develop smart TV software, and the latter would promote the TVs, possibly under its own brand Onn, and get a share of recurring revenues. The TVs would be manufactured by a third party. Comcast, whose software would aim to help consumers navigate streaming apps, would be able to market its TVs nationwide. The Comcast sets would put it in competition with Apple TV, Amazon Fire TV and Roku, the dominant players in streaming platforms.
The Wall Street Journal reports that sources noted, "Comcast would be able to promote its new streaming service, Peacock, front and center in the smart TVs." Walmart already sells Roku smart TVs under its Onn brand, and sources added that its talks with Comcast "are at an early stage and may not result in a pact." But Comcast chief executive Brian Roberts has stated that Comcast intends to develop smart TVs "on a global basis" although he didn't reveal details.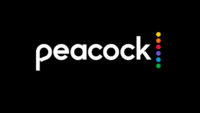 Parks Associates reported that Amazon and Roku have about a 70 percent share of the U.S. market for streaming media devices, with Apple in third place. More recently, Alphabet debuted Google TV, "a version of its Chromecast technology that will come with a remote control, so users won't have to cast programming from their phone to their TV."
In addition to its "vast movie and TV assets," Comcast has also invested almost a decade in developing its X1 cable set-top box, which "integrates streaming apps, so viewers can toggle between those and channels, and a voice remote [that] allows consumers to search through programming." Roberts stated that the X1, which other cable providers license, "could be the road map for the software Comcast would put on smart TVs."
Comcast also sells "Flex streaming devices powered by a slimmed-down version of its X1 software," which are "similar to an Apple TV or Roku," with over one million monthly active users among Comcast subscribers.
In 2017, Comcast also purchased Watchwith, "an operator of cloud-based metadata, search and recommendation technology," and integrated some of its features for X1. In 2019, it bought Metrological, "which had already helped integrate Netflix and other streaming services onto the X1 box." Early this year, Comcast acquired Xumo, an ad-supported video service that "repackages traditional TV content into new digital channels" and is already integrated into LG Electronics smart TVs. Comcast also paid $39 billion to buy out Sky, which "provided some of the technology used in its U.S. products."
WSJ notes that, "focusing on smart TVs and streaming technology could help Comcast move beyond its eroding traditional cable TV business, which continues to lose subscribers as households cut the cord." In 2020, it has lost almost 1.2 million cable TV subscribers, although its broadband access business added 1.4+ million customers since the beginning of the COVID-19 pandemic.
Topics:
Alphabet
,
Amazon Fire TV
,
Apple
,
Apple TV
,
Apps
,
Brian Roberts
,
Cable TV
,
Chromecast
,
Cloud
,
Comcast
,
COVID-19
,
Flex
,
Google TV
,
LG Electronics
,
Metadata
,
Metrological
,
Netflix
,
Onn
,
Parks Associates
,
Peacock
,
Recommendations
,
Roku
,
Sky
,
Smart TVs
,
Streaming
,
Television
,
Walmart
,
Watchwith
,
X1
,
Xumo