Google's Chromecast continues to add new services. When it launched nearly a year ago, the $35 streaming media dongle was limited to a handful of apps such as HBO Go, Hulu Plus, Netflix and YouTube. In December, it added 10 new apps, including the ability to stream cloud-based content from personal catalogs. The popular Plex Media Server was one of those additions. Last week, Plex added free casting of users' content to Chromecast, and the ability for iOS users to share music and photos.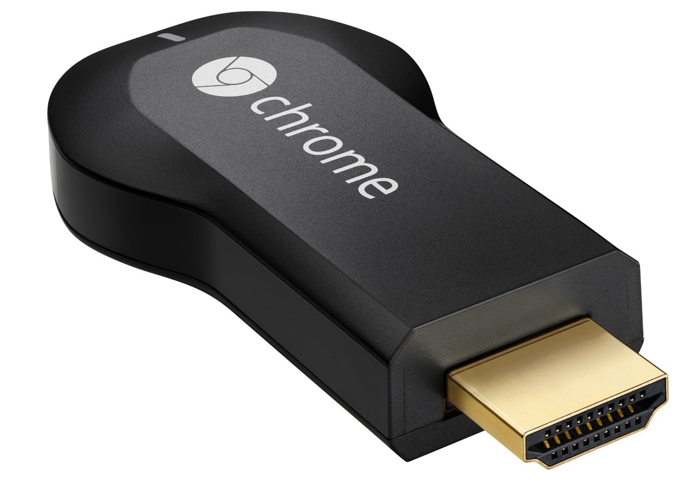 Plex Media Server "allows users convenient access to all of their stored media content, including photos, music and videos, from nearly anywhere with an Internet connection, and on nearly any device," reports Digital Trends. "Up to this point, users have had to pay for monthly access to PlexPass, which costs a less-than-stifling $4/month, for the ability to stream to Chromecast."
However, last week Plex opened the streaming capabilities to all users, in addition to allowing those with iOS "to cast music and photo albums stored in Plex's folders to the big screen, all with a few taps of their iPhone."
"In addition, those who have shelled out the extra dough for PlexPass today gained the ability to easily share any photos directly from their iPhone's photo album, which will magically land in Plex's photo folder(s) via automatic wireless upload," notes the article.
We should expect more updates to Chromecast in the near future. Google has been working with developers for some time, and released its SDK to the public in February.
The company is facing some strong competition. Roku "was a Plex regular long before Chromecast, and just put out its own rival to the Chromecast in the form of a revamped Streaming Stick, with access to all of the service's 1,200 apps, for only $14 more than Chromecast's $35 price tag," explains DT. "Add in a forthcoming new Apple TV, and things are looking pretty good for the cord-cutter crowd when it comes to cheap and convenient streaming options."
Topics:
Album
,
App
,
Apple
,
Apple TV
,
Cast
,
Casting
,
Chromecast
,
Cloud
,
Collection
,
Cord
,
Cutting
,
Developer
,
Dongle
,
DT
,
Feature
,
Google
,
HBO GO
,
Hulu Plus
,
Image
,
Internet
,
iOS
,
iPhone
,
Mobile
,
Music
,
Netflix
,
Personal
,
Phone
,
Photo
,
Plex
,
PlexPass
,
Roku
,
SDK
,
Server
,
Share
,
Sharing
,
Smartphone
,
Software
,
Song
,
STB
,
Stick
,
Stream
,
Streaming
,
Video
,
Wireless
,
YouTube