In China, four major mobile companies have teamed up to replace Google Play, which cannot operate there. Xiaomi, Huawei Technologies, Oppo and Vivo have revealed plans to debut what they've dubbed the Global Developer Service Alliance (GDSA), to make it easier for game, music, movie and other app developers to sell their wares in overseas markets. According to sources, GDSA was originally going to launch in March, but it's unknown whether that might be delayed by the coronavirus outbreak.
Reuters, which broke the news, added that "a prototype website says the platform will initially cover nine 'regions' including India, Indonesia and Russia." Oppo and Vivo, both owned by Chinese manufacturer BBK Electronics, and Xiaomi "confirmed they jointly developed the GDSA as a way to upload apps to their stores simultaneously."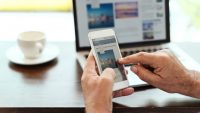 However, a Xiaomi spokesman denied both Huawei's involvement in GDSA as well as the aim of GDSA to "challenge Google," and Huawei had no comment. Huawei, moving further away from Google, is developing its own operating system named Harmony OS. According to Sensor Tower, Google Play brought in $8.8 billion worldwide.
Canalys vice president of mobility Nicole Peng noted that, "by forming this alliance each company will be looking to leverage the others' advantages in different regions, with Xiaomi's strong user base in India, Vivo and Oppo in Southeast Asia, and Huawei in Europe." "Secondly, it's to start to build some more negotiation power against Google," she added.
IDC reported that these four Chinese companies were responsible for 40.1 percent of worldwide handsets shipments in Q4 2019. IDC smartphone analyst Will Wong reported that, as phone sales ebb, "Chinese vendors are trying to capture a greater share of software and services." "App store, pre-loading apps, advertisements and gaming are areas that could generate new revenue," he said.
Reuters reports that, "the GDSA's website includes the logo of Wanka Online, a Hong Kong-listed Android 'ecosystem' platform next to a contact for the GDSA's General Secretariat" but that company "declined to confirm its involvement." Sensor Tower analyst Katie Williams stated that the Alliance — "by making it simple for developers to increase their reach across multiple app stores" — will likely "attract more developers and, ultimately, more apps." But Peng pointed out that, "we haven't seen the alliance model work well in the past."
The Verge reports that Google's Play Store "is a much more acute problem for Huawei, which lost its license to offer Google's apps and services last year, including the Google Play Store." As a result, the company "decided against officially releasing its last flagship, the Mate 30, internationally." It also reports that Huawei has invested $1 billion to fund the development of Harmony OS.
Topics:
Advertising
,
Android
,
BBK Electronics
,
Canalys
,
China
,
Coronavirus
,
Developer
,
Gaming
,
GDSA
,
Global Developer Service Alliance
,
Google Play
,
Google Play Store
,
Huawei Mate 30
,
Huawei Technologies
,
IDC
,
Katie Williams
,
Mobile
,
Movie
,
Music
,
Nicole Peng
,
Oppo
,
Sensor Tower
,
Video
,
Vivo
,
Wanka Online
,
Will Wong
,
Xiaomi