When Chinese company Baidu was able to lure Andrew Ng away from his position leading Google Brain, that company's deep-learning project, it seemed like a good omen for China's prospects in AI. Now, however, Ng has left Baidu, and China's ability to compete with U.S. companies is in question. That's in part because Chinese tech firms rely on free-agent talent to lead research, and Ng's departure makes it unclear whether they can retain foreign talent. But even U.S. firms are vying for top talent in the burgeoning field.
The Wall Street Journal reports that Baidu isn't alone in recruiting U.S. talent; its rivals Alibaba Group Holding and Tecent Holdings are also eager to hire top talent, and AI-driven newsfeed Jinri Toutiao has hired top employees from Facebook and Microsoft.
Beijing-based Tsinghua University adjunct professor Dong Jielin said, "there's very few high-level AI talent at Chinese companies… Many are just so-so and not original. They won't be able to produce first-class work without the guidance of high-level talent."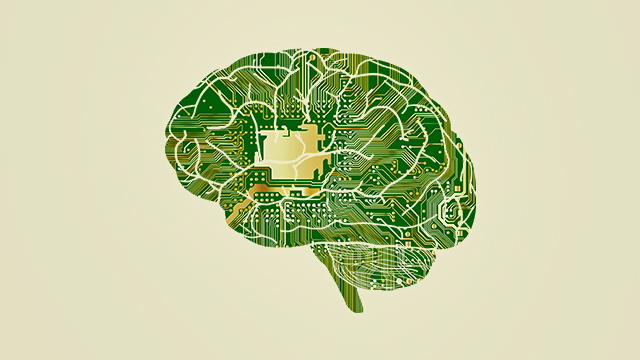 Sinovation Ventures chief executive Kai-Fu Lee reports that AI research has only become a big focus in recent years, so Chinese firms prefer to hire Chinese engineers who studied at U.S. universities and have experience at places like Google or Facebook.
Dozens of Chinese companies, including Baidu, have opened AI research labs in Silicon Valley or Seattle, says WSJ, "because many of their hires, including those born in China, prefer to live in the U.S." The scientists and engineers recruited by Chinese companies are incentivized by generous packages that start around 800,000 yuan ($116,000) in cash, plus stock options. Another lure is China's vast amount of data, due to 731 million avid online users.
Wired quotes Microsoft Research vice president Peter Lee, who a few years ago said the cost of acquiring a top AI researcher was comparable to the cost of signing a quarterback in the NFL. Now it's worse, and it's not just Chinese companies looking to grab top talent.
Elon Musk, to found his OpenAI lab, signed researchers from Google and Facebook. Intel announced it's building an AI lab, and vice president Naveen Rao said the company is ready to pay for the talent "that would typically go" to Google Brain or the Facebook Artificial Intelligence Research Lab; he didn't rule out trying to lure in Ng.
Intel's end game, says Wired, is to "build chips that replace GPUs," most of which come from its rival Nvidia. Intel made its first play in this direction by acquiring Rao's chip startup Nervana. The company knows that actually building these chips will require possibly seven years of research before it pays off. That, says Wired, "underlines the importance of the new AI chip market, which is rapidly remaking computer data centers."
Topics:
Alibaba Group
,
Andrew Ng
,
Artificial Intelligence
,
Baidu
,
China
,
Deep Learning
,
Dong Jielin
,
Elon Musk
,
Facebook
,
Google
,
Google Brain
,
Intel
,
Jinri Toutiao
,
Kai-Fu Lee
,
Microsoft
,
Naveen Rao
,
Nervana Systems
,
NFL
,
Nvidia
,
OpenAI Lab
,
Peter Lee
,
Seattle
,
Silicon Valley
,
Sinovation Ventures
,
Tencent Holdings
,
Tsinghua University