At CES 2017, Honda's theme will be a "cooperative mobility ecosystem," a confluence of last year's two showstoppers: autonomous driving and the rise of artificial intelligence. These arenas could foster mass adoption of differential privacy. Data aggregation is critical to the success of autonomous driving, and the AI-centric, newly coined notion of autonomous living, but this collection requires user buy-in. With nearly half of all Internet users expressing that privacy and security concerns are limiting their use of the Internet, new means of protecting user data will be a key theme throughout CES.
According to a report earlier this year by the Department of Commerce, roughly one in five households were the victim of some type of malicious activity within the previous year — and the percentage rises to about one in three if at least five devices are used in the household. These numbers are particularly troubling, as the report describes a chilling effect that leads nearly half of all users to refrain from using the Internet to do anything from conducting financial transactions to posting on social networks.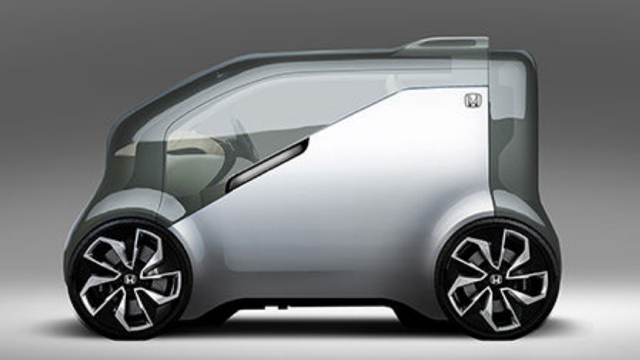 But autonomous living offerings, like several interactive and immersive technologies teased by Honda ahead of the show — including its concept automated vehicle, NeuV, with "emotion engine" (above) — require data from these sorts of transactions as the fuel that keeps AI-engines running. And with companies like Audi debuting connected technologies that link cars with each other and with city infrastructure, autonomous driving is about to become a battleground for user's rights between companies and government regulatory agencies.
Enter differential privacy.
Introduced to the masses during Apple's most recent Worldwide Developers' Conference, the concept entails adding a bit of noise to user's data so that it can be collected, stored, and analyzed, while adequately obfuscating personal identifiers. In other words, it allows a company to collect your data without collecting your data.
Apple announced that it plans to employ these sorts of security and privacy measures in iOS 10, and Google has started exploring the concept for traffic data. But it is a delicate science to weigh the amount of privacy that can be assured against the usefulness of the data acquired. And will users wary of data collection policies, like the Oculus or Windows 10 "always-on" services that drew rampant skepticism, because of privacy concerns, see enough to re-engage?
At this year's CES, we expect to see a range of companies and alliances discuss their approach to the issue. It will be interesting to see how various entities employ their versions of differential privacy and the effect it has on their offerings and services.
Topics:
Apple
,
Artificial Intelligence
,
Audi
,
Autonomous Vehicles
,
CES 2017
,
CTA
,
Department of Commerce
,
Differential Privacy
,
Federal Government
,
Finance
,
Google
,
Honda
,
Internet
,
iOS 10
,
Las Vegas
,
Microsoft
,
Mobile
,
NeuV
,
Oculus
,
Privacy
,
Regulation
,
Robotics
,
Security
,
Social Media
,
Windows 10
,
WWDC
,
Yoshiyuki Matsumoto