Nintendo is finally releasing its super-popular Super Mario franchise to iPhones and iPads. Although the Super Mario games have been available on Nintendo portable devices since the early 1980s, this marks the first time that the company has released them to mobile devices made by another company, in this case Apple. With more than a half-billion copies sold since he first appeared in "Donkey Kong" in 1981, the iconic mustachioed plumber is believed to be the best-selling game franchise ever.
The New York Times reports that, "releasing Mario on phones and tablets was once an unthinkable move for a quirky company that had for years insisted that making both game software and the hardware it ran on was essential to its magic." Over time, however, other game publishers successfully released games for mobile devices, and "general purpose mobile devices" cut into sales of Nintendo's platform.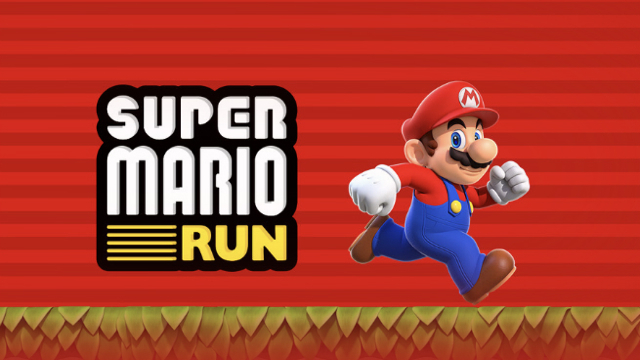 "They've really let their brand wilt the last few years," said DFC Intelligence game analyst David Cole. "But I think we've seen how strong that brand still is. There is potential to bring it back."
The new "Super Mario Run," however, highlights what NYT calls "curious choices," including the need for a constant Internet connection, "which could make it difficult to play on airplanes, in subways and in other areas where connections are unreliable or nonexistent."
Nintendo says that decision was made, in part, to prevent piracy. Nintendo also chose "an unconventional way" to price the game for the mobile market. Players can sample snippets of the game for free, but Nintendo charges $9.99 for full access. Most mobile games are free, charging $1 or more for "useful items" or access to new challenges.
"Minecraft" is one of the very few games that has been successful at charging this much. "Ten bucks for the mobile environment is really high," said SuperData Research chief executive Joost van Dreunen. "That's a tough ticket." Nintendo may be betting on players' passion for Nintendo games, "sustained by an almost bottomless well of nostalgia for the company's products from the 1980s and 1990s."
For example, NES Classic Edition, a $60 mini-version of an old Nintendo console, sold out within minutes of going on sale, and Universal theme parks in Japan, California and Florida will soon have "Nintendo-themed" areas.
The company recently said it plans, starting in March, to sell Switch, a new console that can be played on TVs in the home and on the go. That underlines the fact that Nintendo is still invested in its own consoles. "I don't think Nintendo is getting out of the hardware game," said van Dreunen.
Related:
Super Mario Run's Strong Debut Clouded by Revenue Lag, Bloomberg, 12/16/16
Nintendo Switch Patents Tantalize Gamers with Possibilities of VR, Touchscreen, New Controllers, TechCrunch, 12/15/16
Topics:
Apple
,
California
,
David Cole
,
DFC Intelligence
,
Donkey Kong
,
Florida
,
Game Consoles
,
Game Franchise
,
Gaming
,
Internet
,
iPad
,
iPhone
,
Japan
,
Joost van Dreunen
,
Minecraft
,
Mobile Games
,
NES Classic Edition
,
Nintendo
,
Piracy
,
Smartphones
,
Super Mario
,
Super Mario Run
,
SuperData Research
,
Switch
,
Tablets
,
Universal Theme Parks