The 2015 International CES promises to mark a significant turning point in the Internet of Things (IoT) — fully acknowledging that we know little about the final form that the concept will eventually take. However slowly the variety of sensors become tied to the things around us (and on ourselves), IoT will provide endless opportunities for both dead ends and the realization of promises that will most assuredly surprise us. Expect this conversation to be a major theme in Las Vegas next month.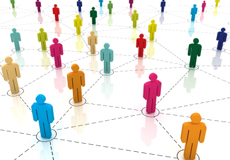 Things we'll be looking for will involve evidence of the effortless coupling of sensors and devices that serve up high benefit. Connected home devices are an early case that has so far largely failed to deliver major advantages. We'll be looking for that breakthrough approach that indicates a new level of presence detection and more magical activation.
Sensors themselves are advancing, as are new and compelling ways of displaying information. Perhaps this is the year that we'll see the meaningful start of displays directly embedded in contact lenses.
Many efforts that will advance the integration of sensors into everyday life will be more dependent on software than increasing the count and type of sensors. Health and fitness is an area that holds some of the clearest areas for small wins in the personal development of IoT benefits. We'll be looking for innovations in this space and others sprouting in the innovation areas at the Sands and Venetian.
One side is this experience-driven cultural viewpoint, but for how wide ranging devices and infrastructure prepares to actually do this, look to Erick Moen's forecast as he examines how the science of sensors is growing to make this possible.
Topics:
2015 CES
,
CEA
,
Connected
,
Consumer Electronics Show
,
Contact Lens
,
Developer
,
Display
,
Fitness
,
Health
,
Internet of Things
,
IoT
,
Las Vegas
,
Mobile
,
Sands
,
Sensor
,
Smart Home
,
Smartphone
,
Software
,
Venetian
,
Wearable