A look at the line-up of keynote speakers for the upcoming CES 2017 show in Las Vegas confirms the Consumer Technology Association's expanding worldview and provides a leading indicator of what to expect when the sprawling show opens on January 5. The "night before" keynote, made famous by Bill Gates, is now a coveted timeslot occupied this year by Nvidia co-founder and CEO Jen-Hsun Huang, making his first CES keynote presentation. Nvidia's substantial investment in artificial intelligence along with its well-established achievements in self-driving cars, VR, and gaming are likely topics.
So many product advances depend on processing power, which makes the opening salvo from Nvidia something of a scene setter for the showcases to follow.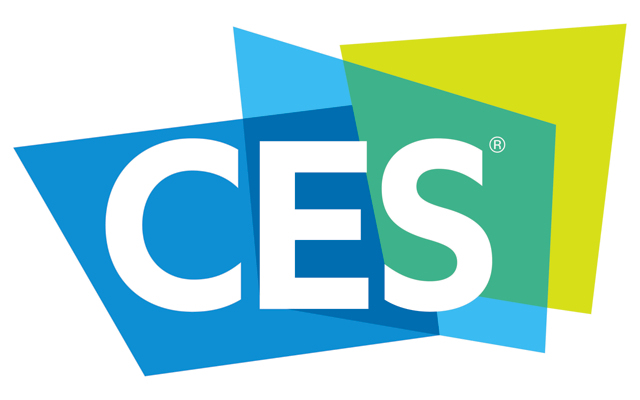 If the night before slot offers a chance to steal the show, the historic centerpiece slot is the one on opening day. For years, that position was a predictable rotation between electronics giants such as Sony, Panasonic, and Samsung. Last year, however, Netflix expanded its market around the world live while Reed Hastings delivered his remarks. Netflix was a reasonably natural fit for CES, which has cultivated participation from the media and entertainment industry for over a decade.
What are we to make of Carnival Corporation, a company known for cruise ships and leisure travel, in the spotlight following CTA CEO Gary Shapiro's January 5, 8:30 a.m. wake-up call? This may prove to be an interesting presentation for media and entertainment companies because Carnival president and CEO Arnold W. Donald is expected to reveal innovations in IoT. Cruise ships with a captive audience and confined space could be an exciting proving ground for a variety of IoT applications.
CES is now second only to the Detroit Auto Show in terms of impact. No surprise that we have heard from Ford, GM, Mercedes, Audi and others in recent years. Now, it is Nissan's turn with chairman and CEO Carlos Ghosn on stage January 5 at 4 p.m. According to reports from Nissan, he will provide insights on Nissan's Intelligent Mobility and other technology advancements and partnerships.
Growing interest and activity in wearables and sports technology brings Under Armour founder and CEO Kevin Plank to the CES keynote stage. It is not just the company's innovative sports gear that merits attention; its Connected Fitness platform drives the world's largest digital health and fitness community through a suite of applications.
The CES keynote slate also includes Richard Yu, CEO of Huawei's Consumer Business Group; Qualcomm CEO Steve Mollenkopf; and media-oriented C-Suite keynoters Barry Diller, chairman and senior executive of Expedia; and MediaLink chairman and CEO Michael Kassan.
Topics:
Arnold Donald
,
Artificial Intelligence
,
Audi
,
Barry Diller
,
Bill Gates
,
Carlos Ghosn
,
Carnival Corporation
,
CES 2017
,
CTA
,
Detroit Auto Show
,
Expedia
,
Fitness
,
Ford
,
Gaming
,
Gary Shapiro
,
GM
,
Huawei
,
IoT
,
Jen-Hsun Huang
,
Kevin Plank
,
MediaLink
,
Mercedes
,
Michael Kassan
,
Netflix
,
Nissan
,
Nvidia
,
Panasonic
,
Qualcomm
,
Reed Hastings
,
Richard Yu
,
Samsung
,
Sony
,
Steve Mollenkopf
,
Under Armour
,
Virtual Reality