Kazuo Hirai — who last spring was named Sony Corp.'s president and CEO, succeeding Sir Howard Stringer — opened Sony's press conference, noting that his focus remains on digital images, games and mobile, as well as turning around Sony's TV business. As expected, Sony put emphasis on its commitment to 4K, highlighted by the unveiling of a prototype 56-inch 4K OLED display. It is also expanding its 4K TV line with LED displays up to 65-inches.
Sony's 84-inch 4K LED model is already available, priced at $25,000. In November, Sony said that its 84-inch TV customers could loan a "4K media player" — a hard drive pre-loaded with 4K content. At CES, the company said it plans to launch a 4K distribution system using a developing media player in the spring.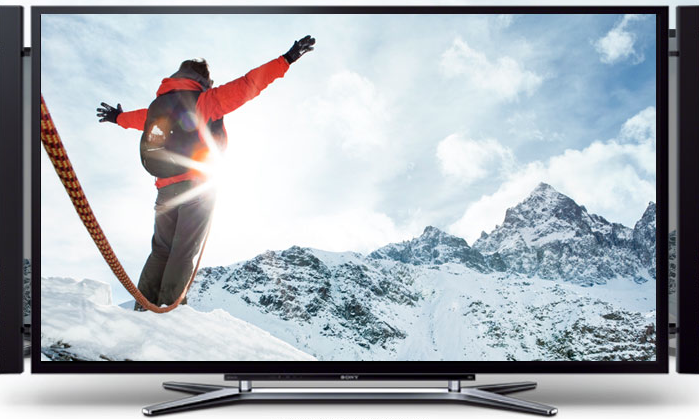 Sony also focused on content, including the announcement of a "Mastered in 4K" Blu-ray release program that will feature its library and new titles — such as "The Amazing Spider-Man," "Total Recall," "The Karate Kid," "Battle: Los Angeles" and "The Other Guys" — sourced from 4K masters and presented at 1080p.
"When upscaled via the Sony 4K Ultra HDTVs, these discs serve as an ideal way for consumers to experience near-4K picture quality," according to Sony.
The upscaling technology could also be used for content from other distribution systems such as broadcast or streaming.
The company promoted 4K for uses including cinema, TV and commercial production, citing its professional (and prototype consumer) 4K digital cameras. Related, it said that "more than 300 filmmakers and other experts" have now been through its Digital Motion Picture Center on the Sony lot.
Additional announcements included the Xperia Z, its new flagship smartphone with a quad-core processor and 5-inch, Full HD 1080p screen. The phone, which is expected to ship globally Q1 2013, features a 13-megapixel camera, 4G LTE and will launch on Android 4.1 Jelly Bean.
Sony has a large presence at CES with a number of suites and small spaces in the North and South Halls, but its main booth is located in Central Hall, #14200. Video of the Sony press conference is available online.