At the Cannes Lions advertising festival, Google issued its first ranking of 360-degree video ads on YouTube, which have already garnered 20 million views. BMW's VR racing experiences earned a No. 1 spot on the list, which also included McDonald's, Oreo and Hyundai. Google has distributed 5 million Cardboard viewers for watching VR with a smartphone. The company acknowledges these are early days for virtual reality, but also believes that more access to smartphones will hasten more adoption.
The Wall Street Journal quotes Google's vice president of virtual reality Clay Bavor. "The people who have used or even know about VR at this point is a rounding error," he said. "It's approximately zero percent of the world."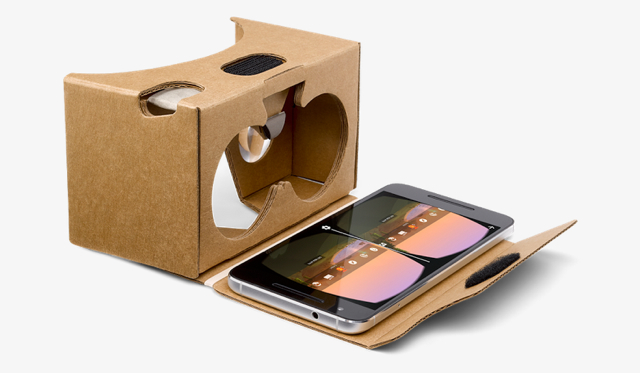 The company hopes VR will get a bigger boost this fall with the release of Daydream, a new software platform for VR built into Android. "That will make it accessible," said Google's head of VR partnerships Aaron Luber. Current partners are Samsung and HTC.
Also at Cannes, Google introduced a "custom demonstration of virtual reality's potential future," built around an HTC VR headset. The user experiences standing on a diving board that, in each iteration, becomes higher and higher. Google also showcased Tilt Brush, which lets people "paint" in virtual space.
"We predict that as much energy and talk and hype there is around VR right now, it's going to be a slower ramp than people appreciate," said Bavor. "Riding the wave of smartphones is how we'll get mass adoption."
WSJ also notes that publishers and media companies are now "pitching marketers on the idea of branded virtual reality content." Among the companies already making such content is Gannett's USA Today Network, which showed a sizzle reel for an upcoming weekly VR show, "VRtually There." Gannett has produced branded VR content for Honda and created a new VR ad unit, dubbed a "cubemercial," that puts the viewer inside a virtual-reality room where brands can "showcase videos or products on each of the cube's six sides."
"We've been showing this to industry leaders throughout the week and we've been seeing a great reception," said Gannett chief revenue officer Kevin Gentzel. No companies have inked a deal for a trial with cubemercial, but Gannett says it will be creating three pieces of branded VR content for a new client, "to be published across its network of sites and properties later this summer."
Also showcasing VR at Cannes was AOL's VR production company RYOT, which, says chief executive Tim Armstrong, has "taken meetings with multiple marketers and agencies over the course of the festival and expects to sign deals as a result." At the Cannes Lions awards, T Brand Studio, The New York Times' brand marketing unit, won a Mobile Grand Prix for its NYT VR app, which has been downloaded 600,000 times.
Topics:
Aaron Luber
,
Advertising
,
Android
,
AOL
,
BMW
,
Branded VR Content
,
Cannes
,
Cannes Lions International Festival of Creativity
,
Clay Bavor
,
Cubemercial
,
Daydream
,
France
,
Gannett
,
Google
,
Google Cardboard
,
Honda
,
HTC Vive
,
Hyundai
,
Kevin Gentzel
,
McDonald's
,
Oreo
,
RYOT
,
Samsung
,
Smartphone
,
T Brand Studio
,
The New York Times
,
Tilt Brush
,
Tim Armstrong
,
USA Today Network
,
Video
,
Virtual Reality
,
VRtually There
,
YouTube