Senator Amy Klobuchar, once an avid supporter of Big Tech companies and now Senate antitrust panel leader, is expected to play a role in bipartisan efforts to impose regulations on those companies' market power and data privacy policies. Facebook and Google face federal and state allegations of anticompetitive behavior and Amazon and Apple are under investigation for antitrust violations. President Biden and others in his administration have vowed to hold Big Tech accountable for users' speech on their sites.
The New York Times reports that calls for change have "only grown since the insurrection of Capitol Hill, with more members of Congress pointing to the power of the tech companies as the root cause of many problems."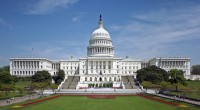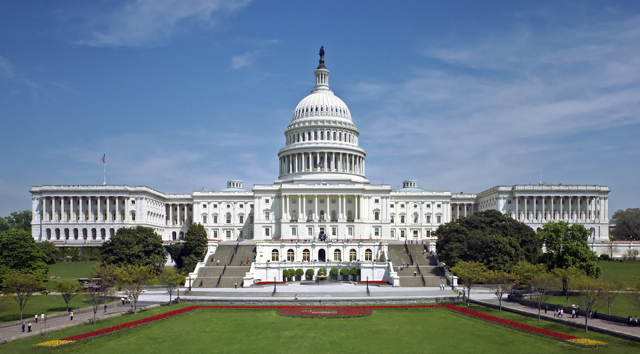 "We have a major monopoly and competition problem," said Klobuchar, who "plans to introduce a bill aimed at limiting corporate monopoly power across the economy, with a particular eye on tech."
The legislation is expected to put the brakes on "giant corporations trying to gobble up smaller competitors," such as Facebook's acquisition of Instagram in 2012, as well as acquisitions of "maverick" companies that "present better offerings for consumers" such as T-Mobile before its merger with Sprint.
NYT notes that, "the ideas mirror many recommendations introduced last October in a House judiciary report led by Representative David Cicilline" (D-Rhode Island). In response, Facebook spent almost $20 million on lobbying, up 18 percent from 2019, and Amazon spent about $18 million, up 11 percent from the previous year. Changes in antitrust laws are likely to be opposed by Internet startups and "agriculture, pharmaceutical and other industries."
At American Economic Liberties Project, executive director Sarah Miller said her group hopes "to see the antitrust subcommittee in the Senate collaborate with the House subcommittee to enact the full suite of recommendations in the digital markets report into law."
In related news, Vox reports that, "Lina Khan, an antitrust expert, Columbia law professor and thorn in the side of Big Tech, is gaining traction as a candidate to fill one of the commissioner roles at the Federal Trade Commission under President Joe Biden." If she succeeds, she will "likely fill the commissioner seat currently held by Rohit Chopra, a Democrat who Biden has tapped to run the Consumer Financial Protection Bureau (CFPB)."
Chopra has been advocating for Khan, who "served as a legal fellow at the FTC in Chopra's office in 2018 and at the CFPB as a summer associate while Chopra worked there." With Chopra and chair Joe Simons, a Republican, leaving, Biden has two seats to fill, giving the Democrats a 3-2 majority. Khan was legal counsel for "the House antitrust subcommittee's 16-month investigation into the Big Tech giants, and in producing the 400-page House Democrat report that alleged that all of the tech giants engage in anti-competitive practices and need to be reined in."
Related:
Poll: Most Americans Want to Break Up Big Tech, Vox, 1/26/21
Why Is Big Tech Policing Speech? Because the Government Isn't, The New York Times, 1/26/21
They Found a Way to Limit Big Tech's Power: Using the Design of Bitcoin, The New York Times, 1/26/21
Topics:
Amazon
,
American Economic Liberties Project
,
Amy Klobuchar
,
Anticompetition
,
Antitrust
,
Apple
,
Big Tech
,
Bitcoin
,
Columbia University
,
Congress
,
Consumer Financial Protection Bureau
,
David Cicilline
,
Facebook
,
FTC
,
Google
,
Instagram
,
Joe Biden
,
Joe Simons
,
Lina Khan
,
Lobbying
,
Privacy
,
Rohit Chopra
,
Sarah Miller
,
Sprint
,
T-Mobile