When China imposed a National Security Law in Hong Kong on June 30, tech companies including Facebook, Google, Twitter and Dubai's Telegram Group ceased processing requests for user data from that city in protest. A Facebook spokesperson said the company believes "freedom of expression is a fundamental human right." Facebook-owned WhatsApp paused reviews "pending further assessment," including consulting with human rights experts, of the Chinese law. In addition, TikTok stated it will stop offering its social media app in Hong Kong.
The Wall Street Journal reports that the National Security Law targets "activities related to secession, subversion, terrorism and with foreign or external forces to endanger national security," and allows "local authorities [to] take measures to supervise and regulate the city's previously unfettered Internet."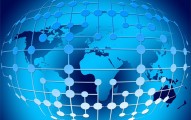 Should any "electronic message" be deemed to endanger "national security," authorities "may ask the publisher, platform, host or network service provider to remove or restrict access to it" and those who don't risk a "hefty fine and imprisonment for one year." Prior to imposition of the law, "Facebook, WhatsApp and its Instagram service, along with Twitter and Google unit YouTube, have long operated freely in Hong Kong without restrictions from China's firewall."
Foreign businesses have gravitated to Hong Kong in part due to "the free flow of information." Consulting firm We Are Social reported that, "some 91 percent of the [Hong Kong] population uses the Internet … and 98 percent of Internet users between the ages of 16 and 64 communicate by means of social media or messaging apps." Telegram Group stated it is holding out until "an international consensus is reached in relation to the ongoing political changes in the city."
Hong Kong Information Technology Federation honorary president Francis Fong said the Big Tech companies' announcements are "a good sign." "They are upholding freedom of speech and user privacy," he said.
The New York Times reports that many people in Hong Kong "have downloaded the encrypted messaging app Signal, pushing it to the top of app store download lists … [while] others, fearing prosecution for speech crimes, have deleted online posts, likes and even whole accounts." It reports that an Internet company that "failed to comply with a court order to turn over data … could be fined almost $13,000 and an employee could face six months in prison."
Anyone who refuses to remove a post when ordered faces a one-year jail sentence. Big Tech companies, which "regularly provide user data to local law enforcement," find themselves in the position of wanting to protest the criminalization of political speech but also not "raise the ire of Beijing, hurt [their] bottom lines and put local employees at risk."
The Verge reports that TikTok, owned by major Chinese Internet company ByteDance, has "decided to stop operations of the TikTok app in Hong Kong." It has always maintained that it is separate from Douyin, the Chinese version, and that it does not share data with the Chinese government. Under U.S. scrutiny, TikTok would have undermined these claims should it have continued to operate in Hong Kong.
Related:
Big Tech's Stand on Hong Kong Law Reveals Wider Fears at Foreign Firms, The Wall Street Journal, 7/7/20
In Hong Kong, a Proxy Battle Over Internet Freedom Begins, The New York Times, 7/7/20
Topics:
Apps
,
Big Tech
,
ByteDance
,
China
,
Douyin
,
Dubai
,
Facebook
,
Firewall
,
Francis Fong
,
Free Speech
,
Google
,
HKITF
,
Hong Kong
,
Instagram
,
National Security
,
Political Speech
,
Privacy
,
Security
,
Signal
,
Social Media
,
Telegram Group
,
TikTok
,
Twitter
,
User Data
,
We Are Social
,
WhatsApp
,
YouTube