Big Tech is pulling out all the stops to prevent Congress from signing the American Innovation and Choice Online Act (AICO) into law before the midterm elections. Amazon and Alphabet have rallied forces in opposition to the antitrust measure whose principal goal is to halt "self-preferencing," or the ability of online giants to use their market strength in one area to help boost sideline subsidiaries through preferential treatment. For instance, Alphabet using its wholly-owned search engine Google to promote its own shopping or travel products.
Supporters of the bill, which also affects Apple and Facebook parent Meta Platforms, say the companies it targets give themselves unfair advantages that stifle growth of competitors. Big Tech argues the bill would unfairly stifle their growth on the global stage, but their concern goes beyond the single act, which they see as an opening salvo.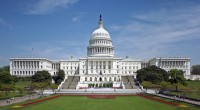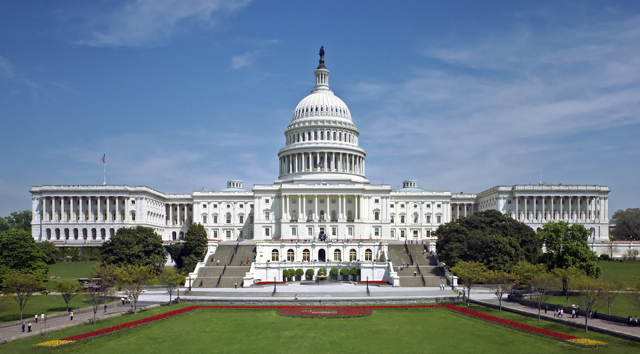 "If the bill goes through, it is likely to lend momentum to a wave of legislation aimed at strengthening America's competition rules, in what could be the biggest update of the country's antitrust rules in a generation," writes Ars Technica, which says the idea of reining in "the corporate power enjoyed by Silicon Valley's largest companies" is a rare area of bipartisan agreement among Democrats and Republicans.
Fighting on behalf of Big Tech is lobbying group the Computer and Communications Industry Association, whose president Matt Schruers casts the bill as the most serious risk to U.S. competitiveness in antitrust history, arguing Big Tech is trying to protect consumer data and privacy.
On the other side are the independents, including Yelp. "The Internet giants are in YOLO (you only live once) mode," suggested Yelp SVP of public policy Luther Lowe. "They are desperate and are doing whatever they can to change the trajectory."
"The American Innovation and Choice Online Act is a Senate bill that resembles an earlier House version, advanced out of the Judiciary Committee earlier this year by a wide margin," reports CNBC, which says the reform that "could reshape the tech industry" is "just a few steps away from becoming federal law." But there are some divisions even within the Democratic party, and "it's unclear if the bill has the 60 votes needed to pass the Senate."
Representative Zoe Lofgren (D-California), whose district includes Silicon Valley, is quoted by Ars Technica as saying: "As a matter of principle we have never legislated on the basis of making rules for five companies that are different from everyone else. The way it is crafted is problematic."
Proponents feel Congress should move on the chance to pass "landmark legislation," according to Ars Technica, which has bill supporter Public Knowledge on record through competition policy director Charlotte Slaiman as saying, "Congress should jump on the chance to accomplish something big here."
Related:
Amazon VP Tries to Convince Sellers to Oppose Antitrust Bill, Engadget, 6/8/22
Topics:
AICO
,
Alphabet
,
Amazon
,
Antitrust
,
Apple
,
Big Tech
,
California
,
CCIA
,
Charlotte Slaiman
,
Competition
,
Congress
,
Consumer Data
,
Facebook
,
Federal Law
,
Google
,
Legislation
,
Lobbying
,
Luther Lowe
,
Matt Schruers
,
Meta Platforms
,
Privacy
,
Public Knowledge
,
Senate
,
Silicon Valley
,
Yelp
,
Zoe Lofgren