UK-style child protections are coming to the U.S. if a pair of California state lawmakers have anything to say about it. Assembly members Jordan Cunningham, a Republican, and Buffy Wicks, a Democrat, last week proposed the California Age-Appropriate Design Code Act, a bill modeled after what is popularly known in the UK as the Children's Code, and more formally tagged the Age Appropriate Design Code. If enacted, websites and social platforms would have to limit the collection of children's data in California, enact safeguards protecting minors from other users, minimize addictive features and simplify privacy settings.
The bill also seeks to ban so-called "nudging," a tactic designed to induce children to allow data sharing, and would curtail collection of things like location data for use beyond that which  is necessary for the product or service in use. The California bill is the latest salvo from global legislators and regulators against Big Tech over consumer privacy issues in general, and more specifically over dealings with adolescent users.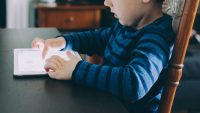 This month, U.S. Senators Richard Blumenthal (D-Connecticut) and Marsha Blackburn (R-Tennessee) introduced the bipartisan Kids Online Safety Act, which would require tech companies "to periodically assess how their algorithms, design features and targeted advertising might cause harm to minors," The Wall Street Journal writes, noting that Google and Meta Platforms' Messenger have already begun offering for users under 18 products designed to appropriately filter content.
Companies also acted to improve children's user experience coincident with the UK government in September 2021 enforcing the Children's Code. "Google made SafeSearch the default browsing mode for all users under 18, turned off YouTube autoplay by default for the same group and blocked ad targeting based on the age, gender, or interests of users under 18," WSJ writes, adding that "TikTok, meanwhile, stopped sending push notifications after 9 p.m. to children age 15 and younger, and after 10 p.m. to 16- and 17-year-olds."
TikTok also announced a financial contribution to Western Sydney University for further research into online challenges and says it will share research data with WSU's Young and Resilient Research Centre for that use, TikTok's European head of safety public policy Alexandra Evans said on TechCrunch.
Meanwhile, Wired reports on a recent study of YouTube's algorithmic captioning on videos for kids, documenting how in "a sample of more than 7,000 videos from 24 top-ranked kids' channels, 40 percent displayed words in their captions found on a list of 1,300 'taboo' terms, drawn in part from a study on cursing. In about 1 percent of videos, the captions included words from a list of 16 'highly inappropriate' terms."
Topics:
Advertising
,
Age-Appropriate Design Code Act
,
Alexandra Evans
,
Big Tech
,
Buffy Wicks
,
Children
,
Data Sharing
,
Google
,
Jordan Cunningham
,
Kids Online Safety Act
,
Legislation
,
Marsha Blackburn
,
Messenger
,
Meta Platforms
,
Privacy
,
Regulation
,
Richard Blumenthal
,
TikTok
,
UK Children's Code
,
Western Sydney University
,
YouTube