President Biden, who named Big Tech critic Jonathan Kanter to lead the Justice Department's antitrust division last week, has assembled a strong antitrust team to address concerns about the dominant strength and influence of major tech companies across industries including pharmaceuticals, agriculture, healthcare, commerce and finance. If confirmed by the Senate, Kanter will join the Federal Trade Commission's chairperson Lina Khan, who is known for her work in antitrust and competition law, and Tim Wu, a long-time advocate of breaking up Big Tech who is now Biden's special assistant for technology and competition policy.
The New York Times reports that the appointments "underscore that … Biden is willing to use the power of his office and not wait for the tougher grind of congressional action, an approach that is both faster and potentially riskier." It points to his recent executive order comprised of 72 initiatives to "stoke competition in a variety of industries, increase scrutiny of mergers and restrict the widespread practice of forcing workers to sign noncompete agreements."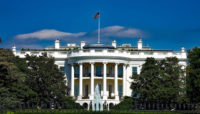 Allies and outside groups, however, state that if "Biden hopes to truly follow in the footsteps of his antitrust idols, Presidents Theodore Roosevelt and Franklin D. Roosevelt, he will need to push for sweeping legislation to grant new powers to federal regulators, particularly in the tech sector."
Khan will face her "first big test" when she refiles the FTC lawsuit against Facebook struck down by a federal judge. Antitrust regulators claim Big Tech companies such as Amazon, Facebook and Google have are abusing their monopoly power but "Facebook points to TikTok, Snap and Twitter as examples of competitors, and Amazon argues it has just 5 percent of all retail sales in the United States, despite an eMarketer research study showing that 40 percent of all online retail sales occur on its platform."
At the American Antitrust Institute, president Diana Moss noted that Biden's appointees "are going to have to juggle an aggressive agenda with the realities of courts, Congress and pressure from the outside." That includes some economists who fear that their efforts could hurt consumers in such areas as grocery stores where, they say, "the entrance of national players into local markets has in many cases given customers more options and created more jobs."
University of Chicago economist Chang-Tai Hsieh said that, "the tech industry's different … and they're extrapolating from the tech industry to all other industries."
NYT notes that, "Biden's moves reflect the growing influence of a movement to restrain corporate power that has spread from progressive scholars and liberal leaders like Senator Elizabeth Warren of Massachusetts to some of the most conservative Republicans in Congress." At New York University, in 2019, economist Thomas Philippon calculated that "rising market concentration had hurt the U.S. economy and cost the typical American $5,000 a year."
Biden's approach "contrasts sharply with the view of regulators during the Obama administration, when … the number of merged hospitals quadrupled" during his first term, "leaving millions of patients with fewer choices and higher prices." In 2011, only one in three Democrats in the FCC opposed Comcast's merger with NBCUniversal.
Biden's antitrust regulators are "trying to unwind mergers approved during the Obama years … [although] courts have become increasingly conservative in antitrust cases, adhering more strongly to the belief that higher prices are the strongest sign of competition violations."
Related:
Startups Will Suffer From Antitrust Bills Meant to Target Big Tech, VCs Charge, CNBC, 7/24/21
Biden's 'Antitrust Revolution' Overlooks AI – at Americans' Peril, Wired, 7/27/21
The FTC Asks for an Extension to Refile Its Facebook Antitrust Suit, The New York Times, 7/23/21
Judge Extends Deadline for FTC to Refile Facebook Antitrust Suit, FOX Business, 7/26/21
Topics:
AAI
,
Amazon
,
Antitrust
,
Barack Obama
,
Big Tech
,
Chang-Tai Hsieh
,
Comcast
,
Congress
,
Diana Moss
,
Elizabeth Warren
,
eMarketer
,
Facebook
,
FCC
,
FTC
,
Google
,
Joe Biden
,
Jonathan Kanter
,
Justice Department
,
Lina Khan
,
NBCUniversal
,
New York University
,
Snap Inc.
,
Thomas Philippon
,
TikTok
,
Tim Wu
,
Twitter
,
University of Chicago