Experts have warned that the semiconductor shortage will endure, and now Intel chief executive Pat Gelsinger has added his voice with the prediction that the shortage could stretch into 2023. Volkswagen also cautioned that the shortage may get worse in the next six months. The chip shortage is not only causing production delays in the auto industry but raising prices for consumer electronics. Gelsinger said it could take one or two years to achieve a "reasonable supply-and-demand balance." "We have a long way to go yet," he suggested.
The Wall Street Journal reports Gelsinger added that shortages should start to "show signs of easing later this year." Taiwan Semiconductor Manufacturing Company (TSMC) predicted that the chip shortage for the auto industry "could start to ease in the next few months after it ramped up its production of auto chips." Both Intel and TSMC are building new chip plants.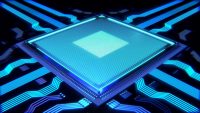 Gelsinger, who rejoined Intel in February, has "committed to establishing a contract chip-making operation, announced major factory expansions and lured back talent." Intel is considering acquisition of GlobalFoundries, for about $30 billion, which would be the company's biggest purchase in its history. Gelsinger noted that, "this will be a consolidating industry for the long term, and we're one of the companies that can be a consolidator."
In Q2, Intel's sales and profit were, respectively, $19.6 billion and $5.1 billion, flat from a year earlier although ahead of Wall Street expectations of $17.8 billion and $4.2 billion. But, said Bernstein Research analyst Stacy Rasgon, "the figures suggested that the company's profit margins could slip toward the end of the year."
Gelsinger said that the PC industry is booming, noting that, "even as people go back to work, they're largely going back to hybrid work … we see that continuing, this need for PC density, for [more] PCs per household."
Also in Q2, sales of Intel's data center chips dropped to $6.5 billion but Gelsinger, stated that this slowdown is "largely over" and that the company now projects $77.6 billion in revenue for the entire year, $600 million over the earlier figure. Gelsinger already plans to invest $20 billion in two plants in Arizona and $3.5 billion to expand another in New Mexico.
Now the company may get help from a newly approved U.S. Senate bill to invest $39 billion for domestic chip manufacturing and R&D. The House still must pass the measure before President Biden can sign it.
TSMC plans to spend $100 billion over the next three years to expand its capacity and "Samsung plans to invest $116 billion by 2030 to move beyond making computer memory chips." Mercury Research reported that, "AMD, long a distant second to Intel in the market for central processing units, had nearly a 20 percent share in personal computer CPUs in the first quarter," with its sales rising 6 percent to $10.1 billion from the same period a year ago.
AMD's "revenue nearly doubled compared to the year prior, and analysts broadly expect a similar performance when it reports quarterly results next week." Nvidia, which reported "record revenue" in its last quarter, "surpassed Intel last year to become the most valuable U.S. chip maker."
Related:
Intel Sets Plan to Again Become World's Premier Chip Company, The Wall Street Journal, 7/26/21
The Really Critical Infrastructure Need: American-Made Semiconductors, The Wall Street Journal, 7/26/21
Tesla Rewrote Its Own Software to Survive the Chip Shortage, The Verge, 7/26/21
Topics:
AMD
,
Arizona
,
Auto Industry
,
Bernstein Research
,
Chip
,
Congress
,
Consumer Electronics
,
CPU
,
Data Center
,
Federal Government
,
GlobalFoundries
,
Intel
,
Joe Biden
,
Mercury Research
,
New Mexico
,
Nvidia
,
Pat Gelsinger
,
PC
,
Samsung
,
Semiconductor
,
Senate
,
Stacy Rasgon
,
TSMC
,
Volkswagen
,
Wall Street