Best Buy is going all out to promote sales of the Oculus Rift and Sony PlayStation VR, with what's regarded as the first mainstream test of VR products. The Oculus Rift demonstrations, which began their rollout in May, will be in 500 stores in time for the holiday season, with an added 200 demonstrations for PlayStation VR starting in October. The genesis of the push to VR began with chief executive Hubert Joly, who had a "mind-boggling" VR experience with a man-eating shark. He's betting the U.S. public will be equally smitten.
Bloomberg says Best Buy is "eager to find a new hit product after years of slow sales, especially as the iPad and other innovations lose their allure."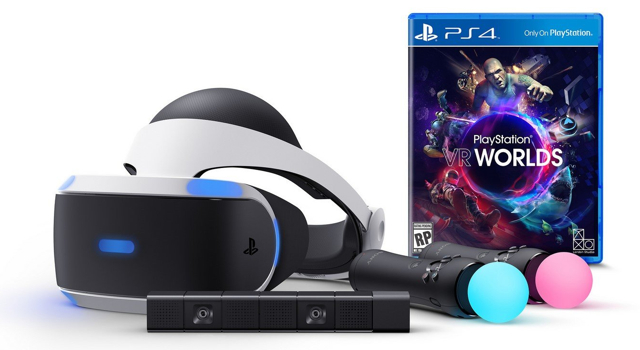 "It's going to be really cool and fun for our customers," said Joly. "Virtual reality has the potential to contribute to our growth." At the same time, Joly has realistic goals for its sales, saying that, "virtual reality won't have a material impact on results this year because it's in the early stages." Best Buy has priced the Oculus Rift at $600.
But the retail chain's commitment to demo and promote VR gear is "key for the chain and the technology companies racing to cultivate VR."
"The performance of virtual reality at Best Buy will be a very good indicator of how successful the VR movement will be," said Keybanc Capital Markets retail analyst Brad Thomas. "We're hopeful that virtual reality turns into a new traffic driver for Best Buy."
The obstacles to mainstream acceptance are the costs required to upgrade or buy computers with the graphics capabilities required to play back VR and the pricey VR headsets. It's also unproven whether anyone besides hardcore gamers will buy into the technology. According to Deloitte, "about 2.5 million VR headsets will be sold in 2016."
Although Best Buy made a big bet on and lost with 3D television, more recently it's had success with wearable technology such as Fitbit trackers. Joly also took cost-cutting measures that "helped profit beat analysts' estimates in the second quarter, sending the shares up 20 percent on Tuesday."