The Australian Competition and Consumer Commission is drafting a bill that would require Facebook and Google to negotiate with media publishers and pay for content that appears on their sites. Facebook has responded by threatening to block users and news organizations from sharing local and international news stories on its site. Google, which said its free service would be "at risk," stated that the law would give media companies "special treatment" that would allow them to make demands that would be difficult to meet.
The New York Times reports that, "the situation in Australia … demonstrates how government measures to diminish the influence of technology companies are creating digital fences between countries," and adds that "the proposed changes in Australia could also contribute to the spread of disinformation, since news from legitimate news sources would be harder to find."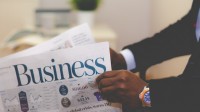 "The proposed law is unprecedented in its reach and seeks to regulate every aspect of how tech companies do business with news publishers," said Facebook managing director for Australia and New Zealand Will Easton. Facebook still plans to expand its Facebook News tab, which shows curated news stories on the mobile app to more paid partners and countries. It is also building "an account-linking feature that allows subscribers to stay logged in to their news accounts while reading articles on Facebook."
By pursuing Facebook and Google, Australia is focusing on what it calls "power imbalances" between traditional news publishers and "conglomerates with thriving online ad businesses." News Corp chief executive Robert Thomson noted that, "I can assure you that not only regulators but media companies around the world and the digital platforms are watching Australia closely."
Facebook VP of global news partnerships Campbell Brown answered that the company wants "to pay for journalism." "We believe in journalism and have demonstrated that," he said. "Our plan was to make real investments in news in Australia. But this is not a workable outcome."
Wired reports that, "a 2014 Spanish law required publishers to charge Google for the headlines and snippets of their stories that appeared on Google News … [and] in response, the company removed the Google News service from Spain and took Spanish publishers off its news service globally."
The same thing happened last year, when "France wrote into law an EU copyright directive that demands Google pay for the news content that appears on its sites." Similarly, in 2014, Germany's "biggest publishing house briefly barred Google from featuring snippets of its articles … but backed out after traffic plunged." Australia is pursuing another tack, by "not relying on copyright law, and … [including] measures designed to prevent Google or Facebook from dropping or down-ranking Australian news based on whether outlets try to negotiate a price."
At Swinburne University of Technology, senior lecturer Belinda Barnet noted that, "the Australian approach could set a global precedent." "If every country in the world starts demanding the same, then it will have an impact on [Google and Facebook's] financial model," she said.
After an 18-month investigation, the Australian Competition and Consumer Commission concluded that, "while Google and Facebook derived little advertising revenue from featuring news headlines and snippets on their sites, original news content benefited both platforms."
Topics:
ACCC
,
Advertising
,
Australia
,
Belinda Barnet
,
Campbell Brown
,
Copyright
,
Copyright Law
,
Disinformation
,
EU Copyright Directive
,
Facebook
,
Facebook News
,
France
,
Germany
,
Google
,
Google News
,
Journalism
,
New Zealand
,
News
,
News Corp
,
Online Advertising
,
Publisher
,
Robert Thomson
,
Spain
,
Swinburne University of Technology
,
Will Easton