Working with Arizona and Apple, the Transportation Security Administration has deployed digital verification for state-issued mobile driver's licenses or identification cards stored in the Apple Wallet app on iPhones and Apple Watches. While 30 states say they are exploring digital IDs, Arizona becomes the first in which the TSA has begun using the system, activated Wednesday at Phoenix Sky Harbor International Airport. For now, the feature is available only for TSA PreCheck passengers at select checkpoints at one airport, but as other states' device manufacturers sign on, TSA says it will expand the program.
TSA PreCheck is a trusted traveler program launched in 2013 that allows for expedited security clearance. Anyone can apply at TSA.gov. Arizona residents are instructed to continue to carry physical ID for use with local law enforcement or venues where proof of age is required, according to the state website, which says residents can "look forward to more places accepting ID in Apple Wallet in the future."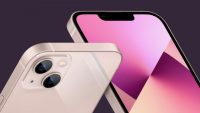 To present their ID in Apple Wallet, passengers will tap their iPhone or Apple Watch at a TSA Credential Authentication Technology reader. Similar to Apple Pay, users won't be required to unlock their iPhone, nor hand it over.
The information is transmitted to the TSA CAT via encrypted communication for "a touchless identify verification experience," TSA says in an announcement, adding passengers "must continue to carry and have readily available their physical driver's license or identification card, or other acceptable ID listed on the TSA website."
Participating users must have an iPhone 8 or later running nothing older than iOS 15, or Apple Watch Series 4 or later with at least watchOS 8.4. To get started, "Arizona residents will tap the plus (+) button at the top of the screen in the Wallet app on their iPhone, then choose 'Driver's License or State ID,' and follow the on-screen instructions to start the setup and verification process," TechCrunch says.
The individual then must verify with a selfie, then scan both front and back of their current driver's license or state ID card.
For additional fraud prevention, "users will complete 'a series of facial and head movements during the setup process' and that each state is responsible for 'verifying and approving the user's request,'" explains 9to5Mac, which also reports that the Schlage Encode Plus is the first consumer lock solution to take advantage of the NFC-powered Apple home key support, which Apple at WWDC in June said was coming "to store keys for hotels, homes, and even cars."