Twitter has used its Spaces platform to opine on rapidly developing EU digital regulations, an effort that after two years has become formalized as a policy advocacy group known as the Open Internet Alliance. Vimeo, Automattic, Czech search engine firm Seznam and German social network Jodel have joined Twitter as founding members. The company's mission statement is twofold: protecting competition to "avoid entrenching the dominance of the biggest players," and focusing more on "how content is discovered and amplified." The group aims "to strengthen the advocacy voice of medium-sized companies that promote the Open Internet."
Citing a crossroads in Europe, where the Digital Services Act and the Digital Markets Act are hurtling toward passage, the OIA website says "We're concerned that these laws are shaping up to make the largest and most powerful companies even larger and more powerful," and lists eight principles for effective lawmaking — net neutrality, transparency and decentralization among them.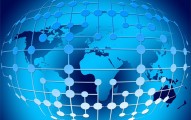 That the OIA has a European focus "isn't surprising, given how advanced the EU is on digital policy making — with a whole swathe of ambitious policy proposals" taking shape to impact digital operators of all sizes, writes TechCrunch, adding that "some major EU digital proposals have already been adopted." All will have broad impact when they become law across the bloc's 27 member states totaling more than 440 million people.
Aggressive policymaking in the EU and UK is already having an effect, as global governments, corporations and lobbyists take notice. Lobbyist watchdog, Corporate Europe Observatory reports that Big Tech's top five lobbyists "all updated their entries in the EU's lobby register last week to disclose beefed up spending," TechCrunch says, noting that Apple nearly doubled its spending.
Other tech giants — including Amazon, Facebook, Google, IBM, Intel and Microsoft — are among the companies that currently dominate EU lobbying.
Speaking on Twitter Spaces this week, Twitter VP of global policy Sinéad McSweeney urged policymakers to "not look at the Internet just through the lens of a handful of companies. And really think about the entire ecosystem," becasue "in their efforts to tackle so-called 'Big Tech,' that is all we may end up with."
Topics:
Amazon
,
Apple
,
Automattic
,
Big Tech
,
Corporate Europe Observatory
,
Digital Markets Act
,
Digital Services Act
,
European Union
,
Facebook
,
Google
,
IBM
,
Intel
,
Internet
,
Jodel
,
Microsoft
,
Net Neutrality
,
OIA
,
Open Internet Alliance
,
Seznam
,
Sinead McSweeney
,
Social Media
,
Twitter
,
Twitter Spaces
,
Vimeo