In the midst of troubling press attention as the company faces antitrust claims and ongoing criticism of its App Store business model, Apple unveiled its iPhone 13 and Watch Series 7 during a streaming event yesterday. Apple CEO Tim Cook appeared live on a virtual set rather than the traditional in-person stage as a precaution during COVID-19. Apple's iPhone 13 Pro features a new camera system that promises a new cinematic mode, improved low-light capabilities and an updated ultra-wide lens. The Apple Watch 7, touting a revamped look, includes new features such as a larger screen, softer corners, more support for e-bikes and fall detection for cycling.
"The event caps a year in which Apple has seen record profit, largely thanks to last fall's iPhone 12, while battling opponents unhappy at the power it holds over third-party software on its mobile devices," reports The Wall Street Journal.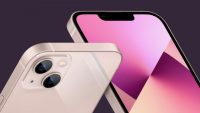 "Last year's phone marked the arrival of ultra-fast, 5G-cellular-data-capable iPhones and a new look. Apple said the iPhone 13 has a more vibrant screen, improved cameras, faster microprocessor and larger battery," notes WSJ. "The company said the regular version of its iPhone 13 will get 2.5 hours more battery life … New features include a 'cinematic mode' that allows users to capture movie-style video with greater depth."
"The iPhone 13 Pro improves low-light performance by allowing for apertures as wide as f/1.5 on the main lens, compared to f/1.6 on the previous model," reports TechCrunch. "The ultra-wide lens follows the same trend, boasting f/1.8, improved from f/2.4 on the iPhone 12 Pro. These wide apertures should collect more light in darker settings like bars and concerts."
Notably, the new iPhone features an upgraded telephoto lens, which is 77mm-equivalent. The lens also includes new support for night mode. Macro mode "will be available on the iPhone 13 Pro," explains TechCrunch. "The ultra-wide lens and autofocus system work together to magnify subjects as close as two centimeters away."
The Cupertino, California-based tech giant is introducing four new models: the iPhone 13 mini with 5.4-inch screen (starting at $699), iPhone 13 with 6.1-inch display (starting at $799), iPhone 13 Pro with 6.1-inch screen (starting at $999), and Pro Max with 6.7-inch display (starting at $1,099). A $500 one-terabyte memory upgrade is available for the Pro and Pro Max, which also feature the higher-end camera and video system.
The new iPhones are available for pre-order beginning this Friday and will be available September 24. Carriers including Verizon and T-Mobile are expected to offer significant trade-in offers. AT&T, for example, announced that it plans to "give eligible customers a free iPhone 13 Pro … along with deep discounts on other versions of Apple's new flagship handset," according to WSJ. "The offer requires a traded-in device, an unlimited data plan and a three-year customer commitment."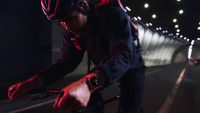 In addition to its aesthetic updates, the Apple Watch Series 7 offers new features designed for bike riders. According to TechCrunch, the new Watch will introduce workout reminders, a fall-detection feature specific to cycling, and "automatically pause and resume as you take breaks during your ride."
"For indoor cyclists such as Peleton enthusiasts, Apple Watch will also now better support e-bikes with an improved workout algorithm that more accurately calculates calories burned."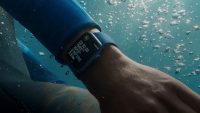 Apple also announced a new lower-end $329 iPad and $499 iPad Mini. The company's Watch Series 7 will start at $399 and roll out later this fall.
Related:
Here's Everything Apple Just Announced at Its iPhone 13 Event, CNBC, 9/15/21
iPhone 13 Will Likely Be Popular Because Apple Still Makes Other Phones Look Boring, CNET, 9/15/21
Apple Says It Every Year, But the iPhone 13 Cameras Do Seem Much Improved, The Verge, 9/15/21
This Is iPhone 13 Pro: 120Hz ProMotion Display, Sierra Blue Color, A15 Bionic, More, 9to5Mac, 9/15/21
Topics:
5G
,
Antitrust
,
App Store
,
Apple
,
Apple Watch
,
AT&T
,
Cinematic Mode
,
COVID-19
,
Fitness
,
Health
,
iPad
,
iPad mini
,
iPhone
,
iPhone 12
,
iPhone 13
,
iPhone 13 Pro
,
iPhone mini
,
Mobile
,
Peleton
,
Smartphone
,
Smartwatch
,
T-Mobile
,
Tablet
,
Tim Cook
,
Verizon
,
Video
,
Watch Series 7