Apple will launch its Apple TV Plus movie and TV subscription service by November, said sources, introducing a small number of shows and then increasing the catalog over time. Although not announced, sources said a free trial is likely to kick off the new service and build an audience while the company fills out its library. Apple TV Plus is part of the company's goal to reach $50 billion in service sales by 2020. In doing so, it enters a highly competitive, crowded field. Meanwhile, more details have been released on the Apple Arcade gaming service.
Bloomberg reports that Apple readies its debut of Apple TV Plus as Disney, AT&T and Comcast NBCUniversal also prepare to launch streaming services. Apple is reportedly "weighing different release strategies for shows," including the possibility of "offering the first three episodes of some programs, followed by weekly installments," in contrast to Netflix, which drops the whole season at once. AT&T's HBO and Disney's Hulu typically release episodes weekly.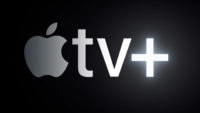 Apple's first slate of shows includes "The Morning Show," Steven Spielberg's "Amazing Stories," "See" with Jason Momoa, "Truth Be Told," with Octavia Spencer and "Home," a documentary about "extravagant houses."
Apple TV Plus will debut in over 150 countries and makes the fifth of Apple's digital subscription services along with Apple Music, the soon-to-debut Apple Arcade gaming service, Apple News Plus and iCloud storage. Apple also earns "recurring revenue from products like AppleCare extended customer service and its bank-operated iPhone upgrade program."
With regard to pricing, Apple is "weighing $9.99 a month … which would match Apple Music and Apple News Plus." Amazon Prime and Netflix charge "as little as $8.99," while Disney Plus is planning on a $6.99 monthly fee. Apple is pursuing revenue from services as it experiences a significant slowdown in hardware sales.
Bloomberg says Apple "could also potentially boost revenue by tying services to the iPhone upgrade program, which lets customers update to new models annually via monthly payment plans." The service will be part of Apple's TV app and will "also be accessible from third-party products, like Roku and Amazon Fire TV boxes, and Samsung televisions."
According to 9to5Mac, which got early access to Apple Arcade, the new gaming service will likely be priced at $4.99 per month. Apple employees had early access to the program for "the symbolic price of 49¢ per month, with a one-month free trial, until the end of the early access period," reportedly when iOS 13 ships.
As previously announced, Apple Arcade will "allow access to all members in a Family Sharing account." The actual price will be revealed on September 10, "when Apple is expected to hold a special event to announce new iPhones."
Topics:
Amazon Fire
,
Amazon Prime
,
Apple
,
Apple Arcade
,
Apple Music
,
Apple News
,
Apple News Plus
,
Apple TV Plus
,
AppleCare
,
Apps
,
AT&T
,
Comcast NBCUniversal
,
Disney
,
HBO
,
Hulu
,
iCloud
,
iOS 13
,
Jason Momoa
,
Movies
,
Netflix
,
Octavia Spencer
,
Roku
,
Samsung
,
Steven Spielberg
,
Streaming
,
Subscription
,
TV Shows
,
Video