Depending on who you believe, Apple is either ready to "completely terminate" iTunes music downloads in as little as two years — or has no plans at all to shut down this still-valuable source of revenue. Even as streaming gains dominance, music downloading still plays a lucrative role, say some. Sources deep inside Apple revealed discussions about the potential timetable for ending music download offerings, with a possibility of staggered shutdowns beginning in the U.S., U.K. and some European and Asian countries.
Digital Music News came out with the bombshell report that Apple is on track with "an aggressive, two-year termination timetable" for shutting down music downloads, with discussions "not on if, but when" they should be retired for good. One executive stated that, "keeping [iTunes music downloads] running forever isn't really on the table anymore."  And another reported that, "If he were alive, Jobs would have killed it."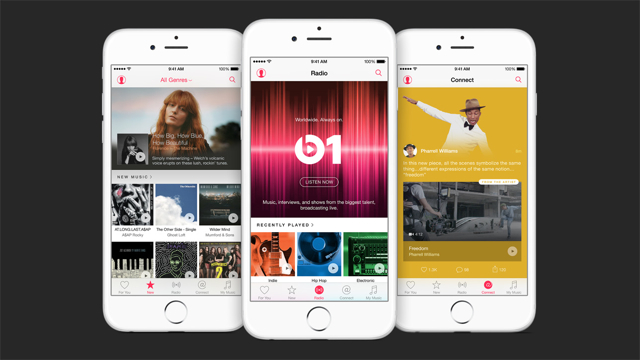 The publication also reported that another plan, to stagger the closing of music downloads, is being considered: "an initial shutdown could take place in 'tier 1' countries like the United States, U.K., and leading countries in Europe and Asia, with 'tier 2' and 'tier 3' countries experiencing a staggered shutdown in subsequent years."
Re/code is skeptical, quoting Apple rep Tom Neumayr as commenting "not true" to "both timelines proposed in [the] story from Digital Music News." As an example that downloads still have value, it pointed to Drake's new album "Views," which, when it was available exclusively on Apple Music and at Apple's iTunes store, sold a million copies in its first week.
Still, no one would argue that music downloading is in decline. Canadian Music Week analyst Mark Mulligan reports that downloads were down 16 percent "in nominal terms" last year and that this year they are on track to decline by 25 percent to 30 percent. He also estimates that iTunes music downloads will be worth $600 million in 2019, down from a peak of $3.9 billion in revenues in 2012.
Meanwhile, Apple Music, the company's music streaming service launched last July, now has 13 million subscribers, slated to reach 20 million by the end of 2016. Streaming revenues are due to surpass "peak music download revenues" by 2020. "This is the point at which Apple would choose to turn off the iTunes Store," said Mulligan.
Potential losers in this scenario are independent recording labels that still earn "significant revenues" from music download sales, as opposed to major record labels which "stand to gain handsomely from a meteoric rise in streaming." "Both Apple and the music labels it works with don't have any incentive to push downloads off a cliff," concludes Re/code.
Topics:
Albums
,
Apple
,
Apple Music
,
Asia
,
Canadian Music Week
,
Downloads
,
Drake
,
Europe
,
Independent Labels
,
iTunes
,
Mark Mulligan
,
Music Downloads
,
Music Festival
,
Record Labels
,
Revenue
,
Songs
,
Steve Jobs
,
Streaming Music
,
Subscribers
,
Subscription
,
Tom Neumayr
,
Tracks
,
United Kingdom
,
United States
,
Views