The lawsuit between Apple and Epic Games has come to trial and is expected to last about three weeks. Epic sued the Big Tech company over its App Store rule that developers must use its payment system, for which it charges a 30 percent fee. Epic Games has also sued tech giant Google for the same issue on its Play Store. The European Union has similarly charged Apple with violating antitrust laws. At the trial, Epic's lawyers will argue a legal theory that Apple is using its dominant position to stifle competition.
The New York Times reports that, "the Department of Justice made a similar argument against Microsoft in its antitrust suit two decades ago." Judge Yvonne Gonzalez Rogers will first have to decide which devices the two sides are arguing over. Epic insists the case is about iPhones, which Apple monopolizes, but Apple says it includes "all gaming platforms — from smartphones to videogame consoles to desktop computers," which it clearly does not monopolize.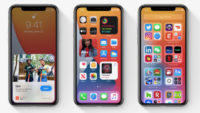 In 2018, Epic Games released "Fortnite" as an iPhone app, which ultimately earned about $1 billion along with its other iPhone apps. Epic Games chief executive Tim Sweeney said he realized then that, "app store commissions meant that Apple and Google could sometimes profit more on a game than the developers who had made it."
Although Epic Games was recently valued by investors at $29 billion, it is still "tiny" compared with Apple, which averages about $30 billion in revenue every month. Apple noted that it "has spent billions of dollars developing the iPhone and another $100 million on its App Store," and uses commission fees to partially recuperate costs. Apple added that Epic hasn't gone after Microsoft, Samsung, Sony and Nintendo which "all charge the same commissions."
Epic countered that it charges game developers a 12 percent fee; "after Epic sued, Apple halved its commission to 15 percent for developers that make less than $1 million on their apps." According to Sensor Tower, "that new rate applies to about 98 percent of the developers that paid Apple's commission … [and] more than 95 percent of Apple's app revenues come from companies paying the full 30 percent rate."
Bloomberg reports that, according to financial and economics researcher Ned Barnes, an expert witness for Epic Games, Apple's App Store "had operating margins of almost 78 percent in fiscal year 2019," based on documents "prepared by Apple's Corporate Financial Planning and Analysis group and produced from the files of Apple CEO Tim Cook." With additional information from an Apple employee, he recalculated and came up with a 79.6 percent operating margin for 2019 and 2018.
Sensor Tower estimated that the App Store earned Apple $22 billion in commissions last year, and Bernstein analyst Toni Sacconaghi believes "Apple will run the App Store this year with a gross profit of 88 percent."
Apple expert witness MIT economics expert Richard Schmalensee claimed that the operating margin estimate is "unreliable because it looks in isolation at one segment of the iOS ecosystem … [and] any accounting measure of the App Store's stand-alone profitability is also arbitrary and thus unreliable as an indicator of anything."
Related:
Apple and Epic Trial Opens with a Tour of the Fortnite 'Metaverse', The New York Times, 5/3/21
Apple Has Two Trillion Reasons to Fight for the App Store, The Wall Street Journal, 5/3/21
Epic Games Buys Artist Community ArtStation, Drops Commissions to 12%, TechCrunch, 5/3/21
Topics:
Antitrust
,
App Store
,
Apple
,
Bernstein
,
Developer
,
Epic Games
,
European Union
,
Fortnite
,
Gaming
,
Google
,
iPhone
,
Justice Department
,
Lawsuit
,
Microsoft
,
MIT
,
Ned Barnes
,
Nintendo
,
Play Store
,
Richard Schmalensee
,
Samsung
,
Sensor Tower
,
Sony
,
Tim Cook
,
Tim Sweeney
,
Toni Sacconaghi
,
Yvonne Gonzalez Rogers