At Apple's upcoming September 9 event, the Silicon Valley company will announce a more powerful version of its Apple TV set-top box. But what it won't be introducing is a live TV service streamed over the Internet. Although Apple insiders are mum, those close to the project say that Apple hasn't licensed enough content from TV networks and that talks to do so are moving slowly. Another obstacle is a sufficiently robust computer network to guarantee the content will stream properly. The company is reportedly now targeting a 2016 launch date.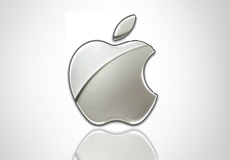 The main challenge to unleashing its Live TV stream, says Bloomberg, is price. Although Apple managed to convince music labels to sell songs for 99 cents, TV programmers including CBS, Fox and NBC "expect to receive more, not less, money from new Internet-based services like Apple than from existing cable and satellite TV partners."
That stands in the way of Apple's plan to offer a package of channels for $40 a month, significantly lower than the cost of cable or satellite-delivered TV.
Bloomberg notes that Dish Network "spent years securing a small bundle of cable channels for a service called Sling TV," which just debuted in January, offering ESPN, TNT and a few other channels for $20 a month.
At a time when iPad sales are decreasing and iPhone sales are slowing, Apple would like a new source of revenue. FBR Capital Markets analyst Daniel Ives says that, "a TV service may generate $2 billion to $3 billion in revenue by 2018," not much in comparison with Apple's $233 billion in sales for the last fiscal year. But streaming TV would help the company complete its ecosystem of entertainment devices.
Creating a computer network that can handle streaming video has been another challenge. Shows would ideally be stored near viewers and currently Apple has only four data centers, in California, Nevada, North Carolina and Oregon. "Bandwidth costs would be exorbitant," says MoffettNathanson analyst Nick Del Deo. "Plus, the service would be terrible."
Apple has long worked with Akamai Technologies, which has 170,000 servers in thousands of locations, and is also in talks with "at least one operator of small 'micro-data centers' that have popped up in areas far from content distributors' large data centers."
Topics:
Akamai
,
Apple
,
Apple TV
,
Bandwidth
,
Cable TV
,
CBS
,
Comcast
,
Daniel Ives
,
Data Centers
,
Dish Network
,
ESPN
,
FBR Capital Markets
,
FOX
,
Internet
,
iPad
,
iPhone
,
Licensing
,
Live TV
,
Micro-Data Center
,
MoffettNathanson
,
NBCUniversal
,
Nick Del Deo
,
Online Streaming
,
Satellite TV
,
Sling TV
,
STB
,
Streaming
,
Television
,
TNT
,
TV Networks
,
Video