When Apple chief executive Tim Cook and other senior executives visited BMW headquarters last year, to learn how the German car manufacturer makes its i3 electric car, rumors were rife that a partnership deal was in the works. When no announcement followed, many concluded that Apple was pursuing its own branded electric car. Now, industry insiders have come out with another twist in the story: Apple and BMW are still talking about their mutual interest in an intelligent electric car.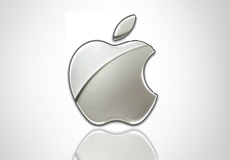 According to Reuters, during the 2014 visit, Apple executives were impressed that BMW abandoned traditional approaches to car manufacturing and asked "detailed questions about tooling and production." BMW executives also expressed "readiness to license parts."
The German Manager-Magazin, which reported details of the visit, says that, "negotiations in late autumn 2014… were broken off, [but] they had agreed to keep talking and to check the views from time to time together."
BMW R&D chief Klaus Froehlich noted that "his company and Apple had much in common, including a focus on premium branding, an emphasis on evolving products and a sense of aesthetically pleasing design."
Apple is interested in seeking new market opportunities beyond phones, and BMW feels the pressure to design next-generation connected vehicles, requiring collaboration with telecoms and software experts.
Experts predict that, by 2030, only one-third of vehicles will be powered by a conventional combustion engine alone. "The strong players in this area are in the United States, in the software development area," said former BMW board member for development Herbert Diess. "We will surely need to find alliances in this field."
Creative Strategies president Tim Bajarin, in Techpinions, offers an alternative point of view: "I believe Apple has car prototypes in their labs as some have suggested. But I believe they are there to help them create a radical smart/intelligent connected car architectural design that could be licensed to all car companies or be part of an integrated solution. They would work with car companies to customize future models that would be smarter and perhaps safer than any car on the market today."