Amazon is introducing home delivery of Whole Foods products through the company's one- and two-hour Prime Now delivery service. Initially, the program will launch for neighborhoods in select Austin, Cincinnati, Dallas and Virginia Beach areas, but Amazon plans expansion throughout the year. While the company has not offered details on the expanded rollout, it's worth noting that it took less than three years for Prime Now to reach more than 50 global markets. However, the company's own grocery delivery arm AmazonFresh scaled back delivery in some areas last year.
"The company's acquisition of Whole Foods was viewed by some analysts as a way to help address some of those challenges," reports The Wall Street Journal. "Analysts have largely expected Amazon to start offering Whole Foods deliveries since the roughly $13.5 billion deal was announced."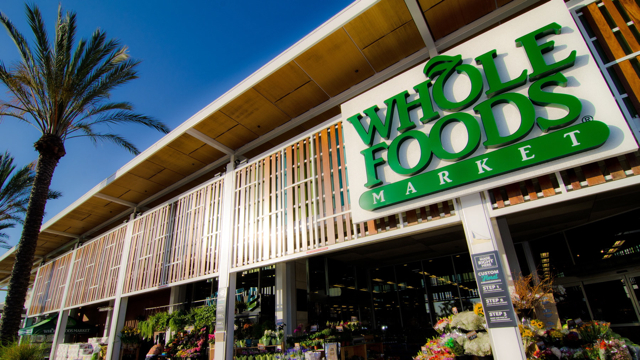 According to Amazon, the company will continue its delivery partnerships with grocer Sprouts Farmers Market and other retailers and restaurants.
"Amazon's latest move is one of the first to potentially take aim at major grocers racing to offer deliveries and pickups to better compete with Amazon," notes WSJ, "along with rival online delivery services like Instacart Inc., which currently delivers from Whole Foods."
With the introduction of Whole Foods delivery via Prime Now, "you'll be able to order fresh produce, meat, seafood and other organic food (even select alcohol products) that you can usually buy from Whole Foods stores and get them delivered to your home," explains Engadget.
The Prime Now service is available to Amazon Prime members; two-hour deliveries are free for orders over $35, while one-hour delivery costs $7.99. The service is available from 8:00 AM to 10:00 PM.
Topics:
Acquisition
,
Amazon
,
Amazon Prime
,
AmazonFresh
,
Austin
,
Cincinnati
,
Dallas
,
Delivery
,
E-Commerce
,
Food Delivery
,
Groceries
,
Grocery Chain
,
Instacart
,
John Mackey
,
Membership
,
Ohio
,
Online Delivery
,
Online Shopping
,
Prime Now
,
Restaurant
,
Retail
,
Shopping
,
Sprouts Farmers Market
,
Texas
,
Virginia
,
Virginia Beach
,
Whole Foods