Apple Music and Amazon Music are unveiling high-resolution audio to subscribers at no extra cost. Amazon Music had announced that its Amazon Music HD is available to all eligible Amazon Music Unlimited subscribers and Apple revealed that subscribers will be able to access Lossless Audio, "to hear the exact same thing that artists created in the studio." Apple Music users will, based on their connection, be able to choose music resolution from CD quality (16 bit/44.1 kHz) up to Hi-Resolution Lossless at 24 bit/192 kHz.
TechRadar reports that, "previously, Apple Music's streaming quality maxed out at 256 kbps AAC, and while that's very crisp and clear, it's still compressed," a difference that users of high-end speakers or headphones were able to detect. Apple Music is also getting Dolby's immersive Spatial Audio, originally designed for movie theaters, which brings "a sense of height as well as width to soundtracks and effects, making it feel as though sound is coming at you from all angles."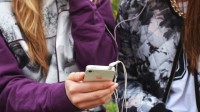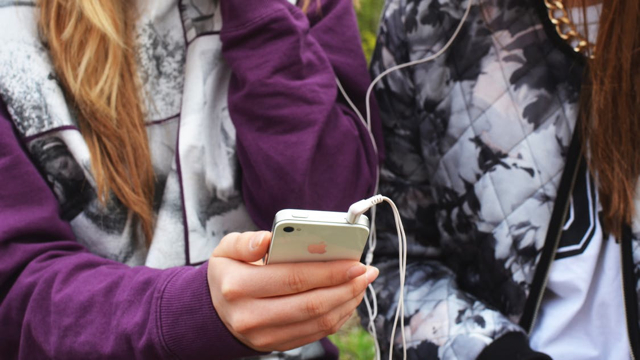 For AirPods and Beats headphones with the H1 or W1 chip, Apple Music will play Dolby Atmos by default on "thousands" of tracks, with more to be made available. It adds that, "to our knowledge, Apple Music and Amazon Music will be the only music streaming services to offer hi-res audio as a standard, at no extra cost to subscribers."
Rival Spotify also announced Spotify HiFi, slated to launch later this year, which brings CD-quality but not high-resolution audio. The company has not set a price but "it's expected to cost more than a regular Spotify Premium subscription" of $9.99. Other rivals such as Tidal, Deezer and Qobuz "have long offered their own lossless streaming tiers" but they also charge a premium price, versus Apple's regular $9.99 for hi-res audio streaming and spatial audio.
Amazon Music's HD service "gives subscribers the ability to stream more than 70 million lossless, HD songs, with a bit depth of 16 bits and a sample rate of 44.1 kHz (CD quality)," as well as some songs remixed in Dolby Atmos and Sony 360 Reality Audio, limited to playback on the Amazon Echo Studio, and Sony's RA5000 and RA3000 speakers via Alexa Cast. Prime members can access the HiRes and spatial tracks for the regular $7.99.
The Verge notes that Apple Music's lossless songs are available only via subscription and it "won't offer music purchases in lossless quality, nor will there be any way to upgrade owned tracks to lossless with the paid iTunes Match service."
Elsewhere, The Verge reports that, "family plans are eligible for Amazon Music HD at no added cost, but student plans are exempt." It also notes that, "before Amazon entered the picture, the going rate for a lossless music subscription was $19.99; that's what Tidal continues to charge." According to a previous Billboard report, Amazon Music HD has been "up 100 percent year-over-year."
Related:
Apple Music Announces Spatial Audio with Dolby Atmos; Will Bring Lossless Audio to Entire Catalog, Apple Newsroom, 5/17/21
Apple's $549 AirPods Max Can't Play Lossless Apple Music — Even When Plugged In, The Verge, 5/17/21
Apple Music for Android Offers More Details on Upcoming Lossless Streaming, Engadget, 5/14/21