Amazon Studios just cut a ribbon on its 15-year lease of the historic 14-acre Culver Studios lot from landlord Hackman Capital Partners, which has owned the property since 2014. Hackman enticed Amazon to rent the property with a plan to invest $600 million in seven new buildings and other upgrades in the next three years. Before inking a deal for the Culver City lot, Amazon Studios had been housed in offices in Santa Monica. Amazon began moving its 700 entertainment employees into the Culver City lot in late 2017.
The New York Times reports that Amazon Studios will also lease a four-story building being constructed across the street, which will give it a total of 355,000 square feet of office space in Culver City. Hackman Capital continues to restore the buildings, which were in poor repair when Sony sold the property in 2004. The company's chief executive Michael Hackman said, "it needed a lot of work," and that "more will follow as buildings are completed."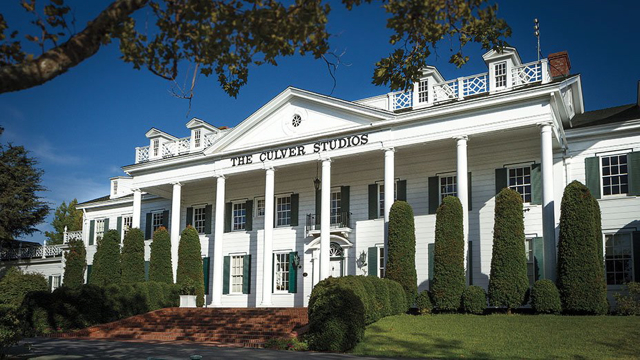 For Amazon founder/chief executive Jeff Bezos, it's about "the sense of history because it holds us to a standard." Amazon Studios chief operating officer Albert Cheng added that, "it's about recognizing the traditions and legacy of Hollywood, while also recognizing that we have the ability to reshape it." J.P. Morgan analyst Doug Anmuth said Amazon is expected to spend $5 billion on original movies and TV programs in 2018; at least 10 movies are already in "various stages of production."
At the Culver Studios lot, Hackman "paid lavish attention to detail," including matching "same texture and color of the cement," according to Margarita Jerabek, director of historic resources at planning firm ESA, which was involved in the project.
The boom in streaming content is revivifying the old Hollywood sound stages. Amazon also rented the former 1920s United Artists compound, to shoot The Last Tycoon and Goliath. Hulu has occupied Sunset Gower Studios, the home of Columbia Pictures until 1972, to tape Sarah Silverman's I Love You, America. Netflix took over the 10-stage Sunset Bronson Studios, a Warner Bros. facility until 1930. Owner Hudson Pacific invested $200 million in upgrades including a new 14-story office tower; Netflix is building another five-story building on the lot.
Topics:
Albert Cheng
,
Amazon Studios
,
Columbia Pictures
,
Culver City
,
Culver Studios
,
Doug Anmuth
,
ESA
,
Hackman Capital Partners
,
Hollywood
,
Hudson Pacific Properties
,
Hulu
,
J.P. Morgan
,
Jeff Bezos
,
Margarita Jerabek
,
Michael Hackman
,
Movie
,
Netflix
,
Santa Monica
,
Sarah Silverman
,
Sony
,
Streaming
,
Sunset Bronson Studios
,
Sunset Gower Studios
,
United Artists
,
Warner Bros.