Although Amazon currently sells a certain number of Google smart home Nest devices, the company has decided to stop doing so, thus ramping up the competition in this space between the two tech behemoths. Nest employees apparently had been expecting the move, which came in a conference call last year when Amazon said it would not list any of the newer Nest products such as the Nest thermostat and Nest Secure home security system. The decision reportedly came directly from Amazon chief executive Jeff Bezos.
Business Insider reports that as a result of Amazon's decision not to list the newer products, "Nest decided to stop selling any of its products through Amazon, meaning the limited number of Nest devices listed on Amazon today are expected to disappear from the site once current inventory is sold out."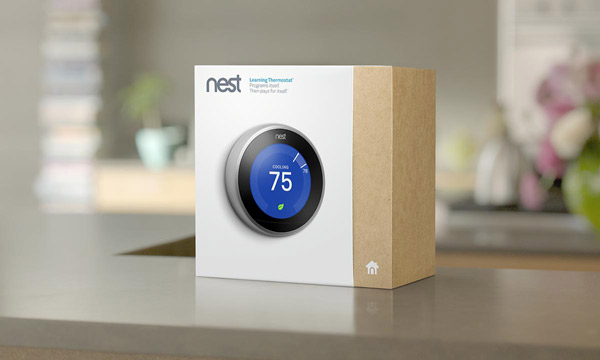 The two companies also are rivals in the future of computing. More specifically, Amazon, having failed to gain traction in smartphones and finding little success with its Fire tablets, is "betting big on Alexa as a new computing platform" as its AI assistant and smart home platform. Google offers its own Google Assistant and Nest smart home products.
Amazon recently bought Ring, which makes camera-equipped doorbells, for a reported $1 billion, in another effort to dominate the smart home market. Ring was considered another Nest rival. Amazon continues to sell smart home products from companies such as Lighthouse and August. With regard to smart speakers, towards the end of 2017 and not including the full holiday season, Amazon dominated with "about two-thirds" of that market.
Business Insider notes that, "in a seemingly retaliatory move, Google has blocked its YouTube native app from running on Amazon's Fire TV and Echo Show," although, for the record, Google says it is because the products "violate YouTube's terms of service." Amazon will, however, sell Google's Chromecast streaming devices soon, which may "convince YouTube to bring its service back to the Fire TV and Echo Show."
Amazon is also "beefing up its digital ads business, a direct threat to Google's core business," and the two companies are competing in cloud computing services.
Related:
Here's Why Amazon Bought a Doorbell Company, Bloomberg, 3/5/18
Topics:
Advertising
,
Alexa
,
Amazon
,
Amazon Alexa
,
Amazon Fire
,
August
,
Cameras
,
Chromecast
,
Cloud Computing
,
Digital Assistants
,
Doorbells
,
Echo Show
,
Fire TV
,
Google
,
Google Assistant
,
Google Nest
,
Holiday Season
,
Jeff Bezos
,
Lighthouse
,
Nest
,
Nest Secure
,
Ring
,
Security
,
Smart Home
,
Smart Speakers
,
Smartphones
,
Thermostat
,
YouTube