Amazon's first smartphone, the Amazon Fire, hit stores on Friday preloaded with a digital wallet app that can store users' loyalty cards and gift cards. About 70 retailers, including stores such as Whole Foods, GameStop, and AMC Entertainment are participating in the service. Customers can redeem their gift cards and rewards at stores by using the app-generated scanable barcode. The Amazon Wallet app is also available for download through the Google Play app store.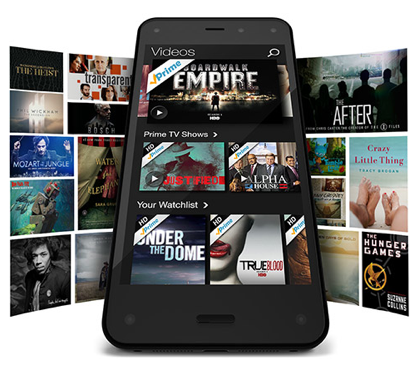 For now, the app is still in the beta stage. Users store their loyalty cards and gift cards by scanning the bar code or taking a picture that will automatically enter the serial or pin number, which is part of Amazon's new text-recognition technology. Android Police reports, "There's no way to pay with Amazon's online payment system, as you might expect."
The Amazon Wallet app is the latest in a string of digital wallet apps. Apple has its own version called Passbook. Google also has its own digital wallet app that stores gift cards and loyalty cards in addition to sending and receiving money from friends. However, according to The Wall Street Journal, "Digital wallets have failed to gain much traction, in part because there is little effort to swiping credit cards at checkout."
Amazon continues to expand its e-commerce services with the digital wallet app and other offerings. For example, the Fire phone is also preloaded with a program known as "Firefly" that can identify products in a picture so that a shopper could buy almost anything they see. The Fire also comes with a free subscription to Amazon's Prime unlimited shipping. And the company is developing a digital cash register capability on the Kindle Fire tablet.