Alphabet is touting artificial intelligence advances as it faces disappointing Q4 earnings, with CEO Sundar Pichai, who is also CEO of Google, telling analysts the company will soon share its own generative AI system with the public, competing head-on with OpenAI's ChatGPT and DALL-E. "In the coming weeks and months, we'll make these language models available, starting with LaMDA, so that people can engage directly with them," Pichai said. Google's parent company reported a 3.6 percent decline in core ad revenue, at $59 billion in Q4, while overall revenue was up 1 percent to $76 billion.
"Those results marked the second time ad sales fell since Google became a publicly traded company in 2004," reports CNET, noting that "Alphabet's profit fell by more than a third as the wider ad market contracted over broad economic concerns. But AI technology investments remain key to its long-term plans, including work on large language models, and the artificial intelligence technology Google helped pioneer."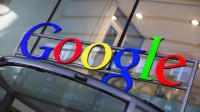 Alphabet has been under pressure to do something splashy and public with its AR technologies, says The Verge, writing that "Google reportedly has employees testing its own AI-powered chatbot rivals to ChatGPT right now." It would be no surprise if the company "was doing something similar with its currently internal tools for turning text into images or even video."
Pichai said in the earnings release that Google's long-term investments in deep computer science "make us extremely well-positioned as AI reaches an inflection point," adding that he's "excited by the AI-driven leaps we're about to unveil in Search and beyond."
Couching AI as mission critical to Alphabet's goal of creating "breakthrough innovations" and bringing them "into the real world," the company said there will be segment reporting changes beginning in January 2023, with prior periods recast to conform to the new presentation.
"DeepMind, previously reported within Other Bets, will be reported as part of Alphabet's corporate costs, reflecting its increasing collaboration with Google Services, Google Cloud, and Other Bets," Alphabet said in the earnings statement. Pichai also alluded to "great momentum in Cloud" and with YouTube subscriptions and Pixel devices.
That said, the company emphasized cost-cutting and other efficiencies, citing layoffs announced in January. Alphabet Q4 profit declined 34 percent year-over-year, to $13.6 billion. While core Q4 ad revenue — search, YouTube and Google Network — was at $59 billion, Google Services (including $8.8 billion of "other" advertising) dropped 2 percent to $67.8 billion.
"Google closed the year in a very different place than it was in this time last year," Insider Intelligence analyst Evelyn Mitchell told CNET, adding that the results "from a company as large and influential as Google, do not bode well for the rest of the digital advertising industry."
Related:
Google Invests $300 Million in Artificial Intelligence Startup Anthropic, Financial Times, 2/3/23
Google's Experimental ChatGPT Rivals Include a Search Bot and a Tool Called 'Apprentice Bard', Engadget, 2/1/23