Sundar Pichai, CEO of Google and its parent Alphabet, is urging the U.S. government to step up innovation and more actively police cyberthreats. In a year beset with security breaches attributed to Russian and Chinese hackers, Pichai says it's time to draft a Geneva Convention for technology, outlining international legal standards, safeguards and behavioral norms for the connected age. Pichai also made an appeal for state-sponsored innovation in the face of competition from China, where the Communist Party under President Xi Jinping has outlined plans to advance artificial intelligence and develop a proprietary semiconductor sector.
Pichai's remarks came via recorded interview at this week's WSJ Tech Live conference. "Governments on a multilateral basis" need to put cybersecurity up higher on the agenda," Pichai was quoted as saying in The Wall Street Journal. "If not, you're going to see more of it because countries would resort to those things."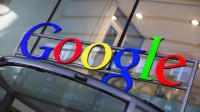 In July, the U.S. and its allies accused China of global hacking for the purposes of cyberespionage, which Beijing denied. But China makes no attempt to hide its sites set on Taiwan, which it considers a breakaway nation. The Taiwan Semiconductor Manufacturing Co. dominates the world semiconductor market. Pichai feels the government should provide incentives for the U.S. to retake a decisive role in the semiconductor supply chain and its own digital future.
The Biden administration has already allocated $52 billion in federal funding for domestic semiconductor research, design, and manufacturing as part of the bipartisan CHIPS for America Act now wending its way through Congress. "Public-private partnerships here can be a good template. This is an area [where], you know, there's bipartisan interest in making sure that we are thinking about it for the long term," said Pichai.
The U.S. share of the global semiconductor market has eroded from 37 percent in 1990 to 12 percent today, according to the Semiconductor Industry Association, which attributes the decline to lack of government support. Pichai suggested to the Tech Live crowd that more expansive work visa policies to attract talented engineers and scientists to the U.S. would also be helpful.
Pichai's remarks coincided with what WSJ calls "a Balkanization of the global Internet as China, Russia and others censor content and require tech companies to store data inside their geographic borders." Google — which has resisted the censorship demands that would allow it to operate its search engines in China — is instead focusing on quantum computing and artificial intelligence as a way to stay ahead of its Chinese competitors in global markets.
Topics:
Alphabet
,
Artificial Intelligence
,
China
,
CHIPS for America Act
,
Congress
,
Cyberespionage
,
Cybersecurity
,
Cyberthreat
,
Espionage
,
Google
,
Hacker
,
Joe Biden
,
Legislation
,
National Security
,
Quantum Computing
,
Russia
,
Security
,
Semiconductor
,
SIA
,
Sundar Pichai
,
TSMC
,
WSJ Tech Live
,
Xi Jinping