TV startup Aereo has temporarily shut down its service in Denver and Salt Lake City. The U.S. Court of Appeals for the Tenth Circuit refused to overturn a preliminary injunction granted by a Utah District Court judge that prohibits Aereo from operating in Colorado, Montana, New Mexico, Oklahoma, Utah and Wyoming. Aereo is issuing full refunds for this month to customers in the two cities. Despite the setback, Aereo continues its expansion with a recent launch in Austin, Texas one week before the SXSW conference.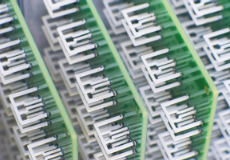 "The development came after a Utah judge two weeks ago ruled that Fox Broadcasting and some local stations were likely to succeed on the merits of their copyright claim and be irreparably harmed by Aereo's service that captures over-the-air TV signals and transmits them to subscribers' digital devices," explains The Hollywood Reporter.
"We are extremely disappointed that the District Court in Utah has chosen to take a different path than every other Court that has reviewed the Aereo technology," said Aereo founder and CEO Chet Kanojia.
"Consumers have a fundamental right to watch over-the-air broadcast television via a modern antenna and to record copies for their personal use," he added. "The Copyright Act provides no justification to curtail that right simply because the consumer is using modern, remotely located equipment."
"In other tweets, the beleaguered provider of TV and cloud DVR services was undaunted in its belief that it will eventually come out on top as it continues to duke it out in the courts with broadcasters over copyright claims," reports Multichannel News.
Kanojia spoke at SXSW on Saturday and downplayed recent acquisition rumors. "We'll do what's the best thing," he said at the conference. "If… the Supreme Court says your core functionality is above reproach… that you're legal, then it's an extremely valuable company. Why would I ever want to sell something that is extremely valuable?"
"It's hard to argue with that line of reasoning, but Kanojia's also not outright dismissing the possibility," reports Engadget. "He told us that if Aereo ever found itself unable to 'deal with the bigger forces on a standalone basis,' the company would seek out a partner to help it take on the industry's Goliaths."
Supreme Court oral arguments are scheduled for April 22, with a ruling likely later in the year.
The Aereo service is currently available in select markets on iOS and Android devices, Apple TV via Airplay, Roku players, and PCs that run Chrome, Safari, Internet Explorer and Firefox. While the Aereo app is not expected to hit game consoles such as the PlayStation 4 or Xbox One anytime soon, Kanojia said a Chromecast app should be released "in the next couple of weeks."
Topics:
Aereo
,
Android
,
Antenna
,
App
,
Appeals
,
Apple
,
Austin
,
Battle
,
Broadcast
,
Chromecast
,
Cloud
,
Colorado
,
Conference
,
Copyright
,
Court
,
Denver
,
DVR
,
FOX
,
Injunction
,
iOS
,
Judge
,
Kanojia
,
Law
,
Legal
,
Montana
,
Network
,
New Mexico
,
Oklahoma
,
Online
,
PS4
,
Roku
,
Salt Lake City
,
Signal
,
Southwest
,
Station
,
Subscribe
,
Supreme
,
SXSW
,
Television
,
Texas
,
Transmit
,
TV
,
Tweet
,
Utah
,
Wyoming
,
Xbox