The use of ad-blocking software is increasing to the point that some advertisers say it could be perilous to the Internet's economic model. And it's about to get worse for them. Whereas, now, ad-blocking software is limited to desktop computers, Apple iOS 9 will extend ad-blocking to mobile phones as well. But there could be a solution, say some experts. Advertisers are going to have to create simpler, less intrusive ads to survive. The other option — begging for customers to disable ad-blocking — hasn't seen much success.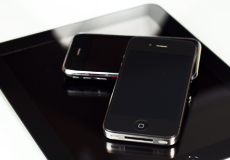 According to The New York Times, ad-blocking increased 41 percent globally in the last year. That's part of a report from Adobe and Irish startup PageFair, a company that tracks ad-blocking. The report also estimates that publishers are losing nearly $22 billion in revenue this year alone due to 200 million people worldwide who use ad-blocking software.
Advertisers say that "ad blocking violates the implicit contract that girds the Internet — the idea that in return for free content, we all tolerate a constant barrage of ads," says NYT, which notes that there could be "a hidden benefit to blocking ads for advertisers and publishers." What's that benefit? The ad industry will have to produce ads that are less intrusive — and be more transparent about what they do with the data.
"It's clear to us that the ads ecosystem is broken," said Eyeo spokesperson Ben Williams, whose company makes the popular Adblock Plus. "What we need is a sea change in the industry to get to a place where we have a good amount of better ads out there, ads that users accept."
PageFair, which also sells software that allows publishers to circumvent ad-blocking software, has taken Williams' advice to heart. It will only show ads that don't feature animation, won't block content and won't load trackers.
Some publishers have tried another option — to beg users to consider unblocking ads. But that hasn't worked very well, notes The Wall Street Journal, citing attempts made by Wired and The Guardian.
Although it's too early in these publications' tests to know if this strategy works, the results of a PageFair test aren't encouraging. According to WSJ, the company ran 576 different appeals on 220 websites, but found that only 0.33 percent of ad-blockers responded to an appeal by adding those sites to their approved list. More discouraging, about one-third of those people eventually removed the exemption. For PageFair chief executive Sean Blanchfield, the jury is in: appeals can't "counter the organic growth rate of ad-blocking."