Adobe is taking artificial intelligence to the mass market in Photoshop Elements 2023 and Premiere Elements 2023. The new releases incorporate Adobe Sensei AI-powered features to enable intuitive, streamlined workflows and Step-by-step Guided Edits. The a la carte Elements line has been called "affordable" and "casual." Adobe describes the overall package as "simple for users at any skill level," leaving the door wide open for sophisticated features. Adobe says the smaller, lighter Elements 2023 packages offer improved speed and stability, installing 35 percent quicker, with a 50 percent baseline launch-time improvement. 
The web companion app (English-only beta) adds functionality to "any browser," with slideshow and collage templates for photos and video, per Adobe's announcement.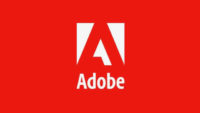 "Users can tap AI to automatically bring together scenes based on the style of their videos, or use tools to reduce noise in low-light videos and resize the videos for social channels while keeping the key parts of the footage in the frame," writes TechCrunch, adding that, "an arguably more useful capability allows users to select a specific object or area of a video and apply an effect that tracks throughout, like brightening the subject or blurring the background."
Business Insider writes that "while Elements is designed for novices and those with basic photo-editing skills, it also leverages features and technology introduced in the professional Creative Cloud applications," which means it could be ideal for small business owners doing DIY design or "even pro users could take advantage of the software if they just want to do something quickly."
New features found in Elements 2023 include:
Intelligent software brings Moving Elements to photos and videos, adding "a touch of movie magic to waterfalls, clouds and backgrounds in still images" saved "in social-ready formats including MP4 (videos) and GIFs (animated photos)." Inspired by popular art styles, Artistic Effects let you "transform entire video clips with one click."
Photos can be improved with "updated" creative content like backgrounds, patterns and skies.
Guided Edits, a collection of more than 60 workflows that let users to things like add depth to photos using "peek-through" overlays.
Easy-bake audio lets you add a soundtrack to anything, choosing from among "100 new audio tracks in Premiere Elements."
Cloud storage mobile companion app that Adobe describes as "going beyond the desktop."
Photoshop Elements 2023 and Premiere Elements 2023 are now available for purchase for $99.99 each, or bundled for $149.99, from Adobe and major retailers.