Amazon's X-Ray feature, which uses the company's IMDb database of content to add real-time actor information to Amazon's Instant Video service, will expand to include TV show viewing, the company announced on Wednesday. To start, the X-Ray feature will be available for 13 shows including popular hits like "Downton Abbey," "The Walking Dead," "Breaking Bad" and "Game of Thrones." Amazon and IMDb are working to expand the service.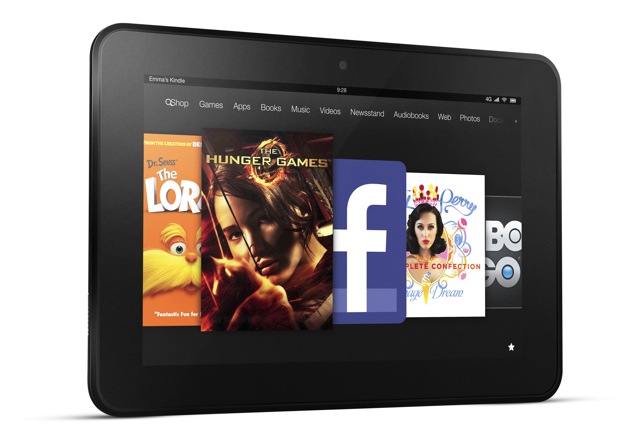 "Can't remember where you've seen the actor playing Lord Grantham in 'Downton Abbey'? No problem. Simply tap on the screen and you'll see a full filmography, where you'll realize that Hugh Bonneville was also in 'Notting Hill,'" explains Col Needham, IMDb founder and CEO.
"Our vision is to make X-Ray available on every movie and TV show — we're excited to make another big step forward today, and we are working hard to add X-Ray to more TV shows and movies in the future," he adds.
X-Ray will be made available on the latest Kindle Fire and Kindle Fire HD tablets, and through the free Amazon Instant Video app for Wii U.
"Although mobile and Wii U integration are nice, Amazon's notoriously persnickety UI beyond those platforms could do with a healthy update to bring X-Ray to other consoles and OTT boxes," suggests Wired.
The article notes that if Amazon hopes to "dethrone" Netflix as the streaming video leader, it needs to push its X-Ray service onto devices that come preinstalled with Netflix, which includes most devices connecting to HDTVs. "We're still awaiting word from Amazon on when, and if, the service will come to Apple TV, Roku and the rest of the set-top world," writes Wired.
Topics:
Amazon
,
Amazon Instant Video
,
Apple TV
,
Breaking Bad
,
Downton Abbey
,
Game of Thrones
,
HDTV
,
IMDb
,
Kindle Fire
,
Netflix
,
OTT
,
OTT box
,
Roku
,
Set-Top Box
,
STB
,
Streaming Video
,
Walking Dead
,
Wii U
,
X-Ray