After weeks of negotiations and following a phone call between President Trump and Microsoft chief executive Satya Nadella, the company stated it will purchase TikTok's U.S. operations. Microsoft will work to seal the deal — which will also include Canada, Australia and New Zealand — with ByteDance by September 15. Stating appreciation for Trump's "personal involvement," Microsoft added that U.S. users' data would be transferred to and remain in the country. Trump earlier said he would ban TikTok from the U.S.
The Wall Street Journal reports that, "the proposed transaction gained the blessing of senior Trump officials, including Treasury Secretary Steven Mnuchin, who saw value in an American company getting access to sophisticated TikTok algorithms that decide what videos users are served." Mike Pence and others, however, "have voiced concerns."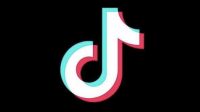 During the negotiations, the Committee on Foreign Investments in the U.S. (CFIUS) were "told a Microsoft deal was imminent," but Trump then publicly remarked that he planned to use his executive authority to ban the app, "a move favored by hawkish trade adviser Peter Navarro."
Officials involved in the talks were "floored" and "ByteDance quickly made some concessions, saying chief executive Zhang Yiming would sell his stake in TikTok." WSJ notes that, "a deal with Microsoft buying TikTok's U.S. operation would resolve one of the most dramatic corporate battles in the U.S.-China feud."
Although, worldwide, TikTok isn't profitable yet. However, according to one source, "ByteDance projects the app will have $1 billion in revenue this year and $6 billion next year." ByteDance investors include SoftBank Group, General Atlantic and Sequoia Capital. One source reported that, "some investors prepared a bid that valued TikTok as a standalone at more than $30 billion."
ByteDance previously offered to allow U.S. majority control of TikTok, but "simply allowing minority owners to increase their stakes wasn't viewed as a win for the [Trump] administration." Among numerous suitors for TikTok, Zhang — who worked at Microsoft in 2008 — focused on that company. WSJ notes that, "TikTok could tie in with Microsoft's most successful consumer-focused business line, its Xbox gaming platform, sales of which have boomed during the pandemic."
Recode reports that TikTok, which has "some 80 million users in the U.S.," fell under suspicion when, last year, reports surfaced that it was "seemingly censoring content related to the Hong Kong protests, as well as other topics that are controversial with the Chinese government, like Tiananmen Square and Tibetan independence."
Senators Richard Blumenthal (D-Connecticut) and Josh Hawley (R-Missouri) demanded the Justice Department investigate TikTok (and Zoom) for violations of "American civil liberties" and "national security concerns."
It notes that, "a forced ban or sale of TikTok could have negative consequences beyond the people running TikTok," adding that "weakening TikTok could further reinforce what many argue is the monopolistic nature of the U.S. tech economy." Had Trump ordered ByteDance to "divest from TikTok," it would have happened via the CFIUS, which is chaired by Mnuchin. CFIUS first investigated ByteDance when the company purchased Musical.ly in 2017.
Microsoft is a likely buyer because it "does not have a major stake in the social media space, which could put regulators at ease, making the deal more likely to get approved."
Related:
TikTok, Trump and an Impulse to Act as CEO to Corporate America, The New York Times, 8/3/20
How TikTok's Owner Tried, and Failed, to Cross the U.S.-China Divide, The New York Times, 8/3/20
With TikTok, 'Uncool' Microsoft Aims for the Love of Tweens, The New York Times, 8/3/20
With Potential TikTok Deal, Microsoft CEO Satya Nadella Looks to Expand Audience, The Wall Street Journal, 8/4/20
Microsoft's Talks to Buy TikTok's U.S. Operations Raise Ire in China, The Wall Street Journal, 8/3/20
Topics:
ByteDance
,
CFIUS
,
China
,
Donald Trump
,
General Atlantic
,
Hong Kong
,
Josh Hawley
,
Microsoft
,
Microsoft Xbox
,
Mike Pence
,
Musical.ly
,
Peter Navarro
,
Privacy
,
Richard Blumenthal
,
Satya Nadella
,
Security
,
Sequoia Capital
,
Social Media
,
SoftBank Group
,
TikTok
,
United States
,
Video
,
Zhang Yiming
,
Zoom