Google has begun testing its own e-commerce site called "Google Shopping Express," with same-day delivery from stores like Target, Walgreens and Walmart. The site is expected to offer a $64 annual deal, compared to competitor Amazon Prime's $79 service. Google's Tom Fallows, an e-commerce product manager, is reportedly running the project, and the company is currently working with personal delivery and online services.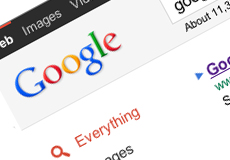 "When and if it launches, the product will be a competitor to Amazon Prime, eBay Now, Postmates' 'Get It Now' and even smaller startups like Instacart," reports TechCrunch.
The service is reportedly being developed to complement the company's Google Wallet and e-commerce initiatives such as Google Shopping. So far it has only been tested in the San Francisco Bay area, where the service has been arranging for third parties to pick up orders from local stores to deliver to customers, according to NDTV Gadgets.
"If the Google Shopping Express service debuts publicly, and we have no reason to think that it won't, this would mean that the company could capitalize on its recent acquisitions of both BufferBox and Channel Intelligence to dominate the online-to-offline retail market," notes TechCrunch. "Google could possibly use its BufferBox delivery lockers to facilitate the ease of shipment — like what Amazon has been testing in Seattle, New York and the UK. It could use Channel Intelligence's data-management platform to coordinate sales and delivery."
"Today Google needs a new play because increasingly consumers are cutting out Google and going direct to Amazon for their product search," suggests Tom Allason, founder of Shutl, which provides same-day delivery for retailers' online orders.
"We view Google Shopping Express as another step in the evolution of Google Shopping and potential move to a full-blown marketplace," adds Janney Montgomery Scott analyst Shawn Milne.