Warner Bros. Discovery will begin adding free live sports to its Max streaming service beginning October 5 as a promotional period. Beginning February 29, 2024, subscribers will be charged an additional $10 per month to keep it as part of the new "Bleacher Report Sports Add-On Tier." Max streaming sports will include Major League Baseball playoff games, regular-season National Basketball Association and National Hockey League games, U.S. soccer and the NCAA men's basketball March Madness. The sports fee will be in addition to the subscription price for ad-supported or commercial-free Max.
The new U.S. tier, which WBD refers to as the "B/R Sports Add-On," will premiere in time for the MLB postseason (beginning with baseball's National League Division Series on October 7), the start of the NHL regular season and NBA Opening Night.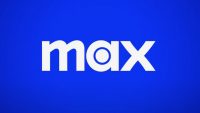 Following the promotional period, the B/R Sports Add-On will be available to U.S. subscribers of Max with Ads, Max Ad-Free and Max Ultimate Ad-Free for an additional $9.99 per month, according to a Max announcement (which notes some games may be unavailable due to regional blackouts).
The move sees WBD aiming to use "all of the sporting events it has developed over the years for cable crowds" to "bring eyeballs to Max, its streaming service," Variety reports, explaining that "Discovery vows to stream 300 live games per year."
The B/R Sports Add-On game schedule will be augmented with "live coverage from the WBD-owned sports outlet Bleacher Report as well as 'select' live international sporting events and 'extensive' video-on-demand content, including sports documentaries," notes The Verge.
In the current media environment, "companies are racing to figure out how to fold in live sporting events with their popular but still cash-bleeding streaming services," writes The New York Times, adding that sports license fees "are often expensive, and are one of the last main drivers to broadcast and cable channels."
Direct-to-consumer services including Apple TV+, Amazon Prime Video and Paramount+ "all incorporate live sports in some way," The Verge notes.
Variety says the "schedule of NBA games, NHL contests and MLB matchups are a critical part of the economics" of WBD, which in addition to Max and cable network TNT includes the Atlanta-based TBS Superstation, also carried on cable systems.
In 2022 TNT and TBS along featured dozens of live sports broadcasts and "drew $1.6 billion in advertising, according to data from Kagan," or "nearly 5 percent of the company's overall revenue from that year," reports Variety.