Vint Cerf, chief Internet evangelist for Google and co-creator of the Internet's key networking technology, delivered the keynote address at the Federal Trade Commission's Internet of Things workshop this week in Washington, DC. Cerf suggested that privacy is a relatively new development that may not be sustainable. "Privacy may actually be an anomaly," he said while taking questions, noting that privacy was not even guaranteed just a few decades ago.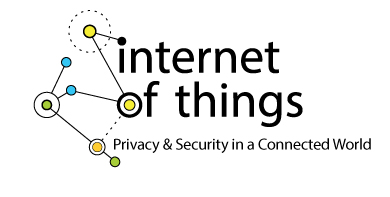 During the workshop, Cerf argued that privacy is not an inherent part of our society that has been stripped away by new technologies, but it is technology that actually helped create it in the first place, reports The Verge. "It's the industrial revolution and the growth of urban concentrations that led to a sense of anonymity," Cerf said.
"I don't want you to go away thinking I am that shallow about it," but he suggests that overall "it will be increasingly difficult for us to achieve privacy."
"Though Cerf's comments may echo concerns over NSA surveillance, he appears to be interested primarily in privacy as it relates to social networks like Facebook," notes The Verge. "Our social behavior is also quite damaging with regard to privacy," he said. "The technology that we use today has far outraced our social intuition, our headlights… [There's a] need to develop social conventions that are more respectful of people's privacy."
"We are gonna live through situations where some people get embarrassed, some people end up going to jail, some other people have other problems as a consequence of some of these experiences," Cerf added. While more respectful privacy conventions will likely develop, for now, "This is something we're gonna have to live through. I don't think it's easy to dictate this."
NetworkWorld reports that Cerf outlined seven key challenges facing the Internet of Things, including:
Standardized interfaces, such as IPv6
Configuration of massive of amount devices
Strong access control and authentication
Privacy and safety
Instrumentation and feedback
Dealing with software errors vulnerabilities and software updates
Potential opportunities for third party businesses
For additional information, the FTC site has posted a collection of related videos.
Topics:
Agency
,
Anomaly
,
Anonymity
,
Anonymous
,
Authenticate
,
Commission
,
Connected
,
DC
,
Evangelist
,
Facebook
,
Federal
,
FTC
,
Future
,
Google
,
Government
,
Guarantee
,
Internet
,
Internet of Things
,
IPv6
,
Keynote
,
Network
,
Networking
,
NetworkWorld
,
NSA
,
Privacy
,
Safety
,
Security
,
Social
,
Social Media
,
Software
,
Surveillance
,
Third Party
,
Trade
,
Trend
,
Vint Cerf
,
Washington