A crowdsourced fundraising campaign to produce a film version of the popular 2004-2007 TV detective show "Veronica Mars" has set a new record for the fastest growing Kickstarter campaign, reaching the $1 million mark in just over four hours. In fact, the entire funding goal of $2 million was achieved in less than 10 hours (at press time, the project's Kickstarter page listed a total of $3,306,914 from 50,094 backers).
It's worth noting that Kickstarter records tend to not last very long. The previous record for raising $1 million occurred just last week when the RPG "Torment: Tides of Numenera" reached the milestone in six hours (the project currently stands at more than $2.6 million).
However, the success of the "Veronica Mars" campaign could be additional evidence that Kickstarter may prove to be a viable tool for creative execs looking for ways to gauge interest in new projects.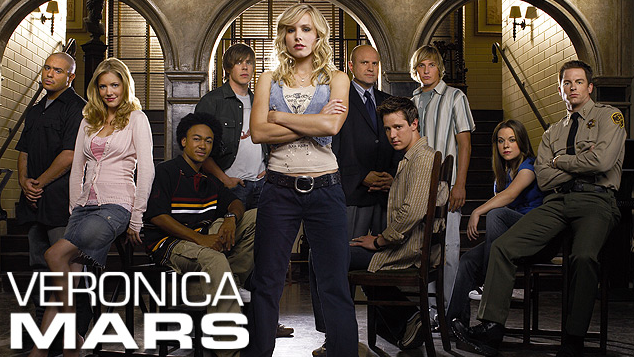 The Veronica Mars Movie Project on Kickstarter comes with support from the show's lead Kristen Bell, who wrote: "You have banded together like the sassy little honey badgers you are and made this possibility happen. I promise if we hit our goal, we will make the sleuthiest, snarkiest, it's-all-fun-and-games-til-one-of-you-gets-my-foot-up-your-ass movie we possibly can."
And according to the show's creator Rob Thomas: "Kristen and I met with the Warner Bros. brass, and they agreed to allow us to take this shot. They were extremely cool about it, as a matter of fact. Their reaction was, if you can show there's enough fan interest to warrant a movie, we're on board. So this is it. This is our shot."
"Of course, even the $2 M funding doesn't mean that the plan for the movie can't still derail," writes Janko Roettgers for paidContent. "Thomas acknowledged himself that there are still numerous challenges ahead, including the schedule of everyone involved — something that was the biggest challenge for Netflix's upcoming 'Arrested Development' revival."
"But the mere fact that fans took this project this far, this quick is going to have an impact on Hollywood," suggests Roettgers, "and possibly give a number of previously abandoned TV shows a second shot."
Topics:
Arrested Development
,
Crowdfunding
,
Crowdsourcing
,
Film
,
Game
,
Gaming
,
Kickstarter
,
Kristen Bell
,
Movie
,
Netflix
,
Rob Thomas
,
RPG
,
Tides of Numenera
,
Torment
,
TV
,
Warner Bros.