Twenty-two children's and consumer groups asked the Federal Trade Commission to investigate Google's marketing of children's apps in its Play store. Google has stated that its "Family" section of the Play store is where parents can find age-appropriate apps, but the groups state that some apps may violate the Children's Online Privacy Protection Act (COPPA), which prevents children's apps/sites from collecting phone numbers, locations, photographs, and other data from children under 13 without verifiable parental consent.
The New York Times reports that the groups also said that, "some apps in that section contained content unsuitable for children, showed ads for casino games for adults or pushed youngsters into watching video ads and making in-app purchases." This follows a report in April from cybersecurity researchers that, "more than half of about 6,000 free Android children's apps they tested shared personal data in ways that may violate the children's privacy law."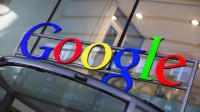 In September, New Mexico's attorney general filed a lawsuit against Google (and other companies) over the apps, saying "Google had violated a state law on unfair practices by marketing certain children's apps as family-friendly even when the company knew the apps failed to comply with its own policies on children's apps."
Then, in October, senators Richard Blumenthal (D-Connecticut) and Ed Markey (D-Massachusetts) called for a federal investigation to determine "how app stores like Google Play vet the apps they categorize as child-friendly and ensure they comply with the privacy law." Now, those two senators, joined by senator Tom Udall (D-New Mexico), sent another letter to the FTC chair, asking for "a comprehensive investigation into the Google Play store and its compliance" with regard to children's privacy and advertising rules.
"There are massive, at-scale problems with Android apps for children," said Campaign for a Commercial-Free Childhood executive director Josh Golin, whose group led the latest effort with the Washington-based Center for Digital Democracy.
Google responded by stating it had "removed thousands of apps from its Designed for Families program this year when it found policy violations" and started to "take action on the apps cited in the consumer groups' complaint." Google spokesperson Aaron Stein said that, "apps in our Designed for Families program have to comply with strict policies on content, privacy and advertising, and we take action on any policy violations that we find."
Google debuted Designed for Families "a few years ago," saying that, to be in that section, "developers must meet criteria like ensuring that their apps comply with the federal privacy law and contain age-appropriate content and ads for children." Instead, say the groups, in Dentist Games for Kids, labeled for children 8 and under, "they found ads for adult casino games." NYT "had similar findings" when testing children's apps in the Play store.
Topics:
Aaron Stein
,
Advertising
,
Android
,
Campaign for a Commercial-Free Childhood
,
Center for Digital Democracy
,
Children
,
COPPA
,
Cybersecurity
,
Dentist Games for Kids
,
Designed for Families
,
Digital Privacy Law
,
Ed Markey
,
Federal Trade Commission
,
FTC
,
Google
,
Google Play
,
Josh Golin
,
Personal Data
,
Privacy
,
Richard Blumenthal
,
Tom Udall